Router / Switcher Integration
Overview​
Connecting the RCP to your switcher allows you to:
One RCP, multiple cam, prev/next on RCP will commute
Multiple RCP's, multiple cam, preview button will commute
Tally input
Supported devices​
Blackmagic videohub
Blackmagic ATEM
Evertz Quartz
Pro-Bel (VSM, Ross, etc.)
AVMatrix Multiviewer
Newtek Tricaster
VMix
AJA Kumo
Wiring​
Connects your RCP to the same network.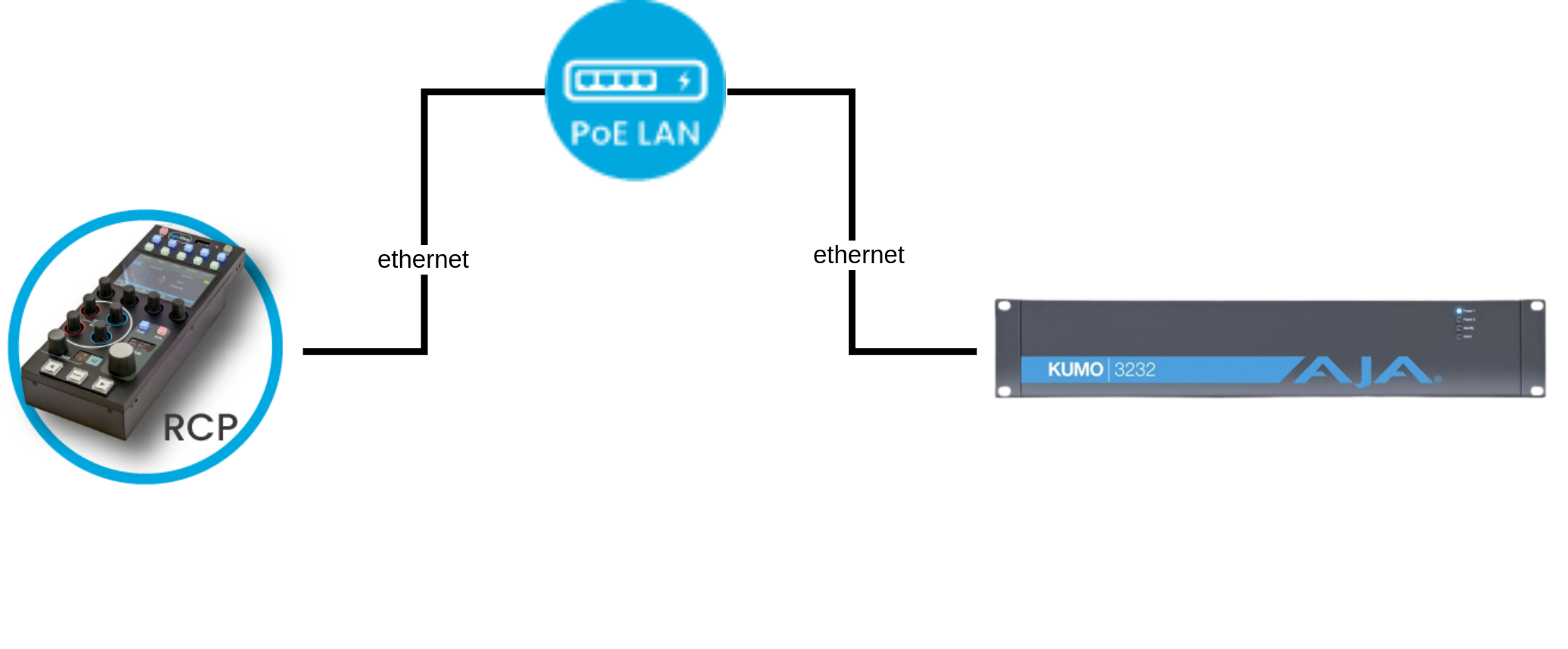 Setup​
Navigate to your RCP Configuration UI.
If your device is not in the default range 10.192.0.0/16, check this guide to ensure your RCP can communicate with your router / switcher.
In the Configuration tab, in the Components section, click on +.
Select Router / Switcher. In the list, select your router / switcher type.
A new block should appear, click on it, on the right side: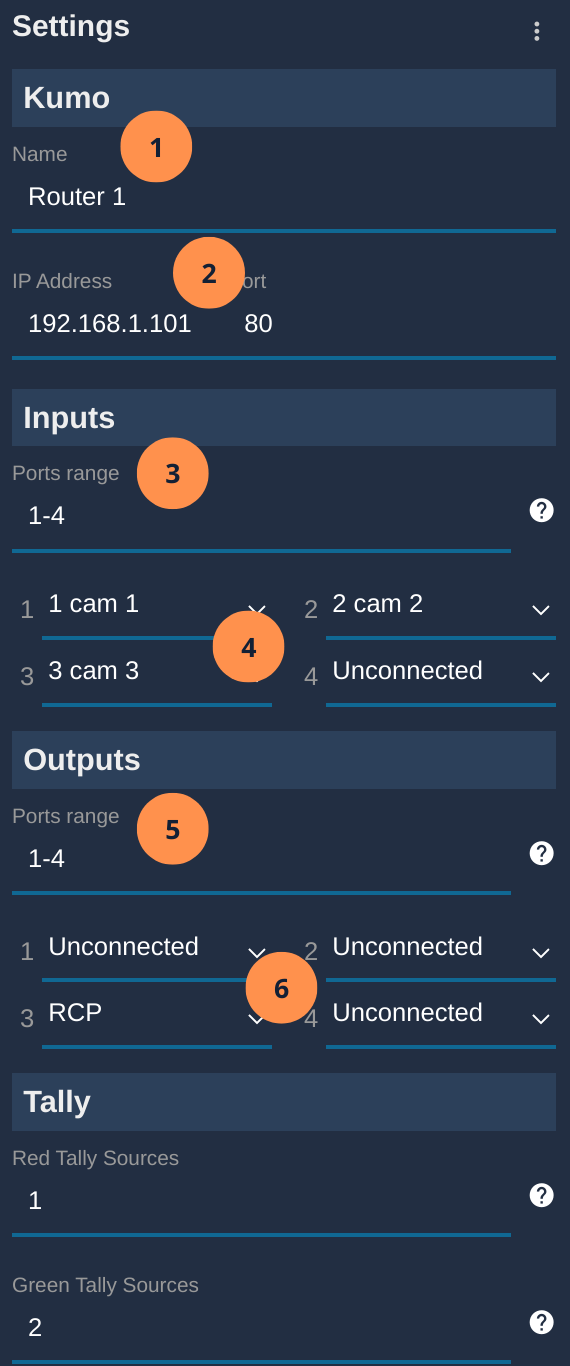 step 1

chose a name for your router / switcher (optional)

step 2

enter the IP of your device

step 3

select the range of your desired inputs (can be: 1,2,3 or 1-3 or 1,2,5-9, etc.)

step 4

associate your camera with corresponding inputs of your device (here, cam 1 on my input 1, etc.)

step 5

select the range of your desired outputs

step 6

associate the RCP with an auxiliary output
If everything goes well, your block shoud turn green: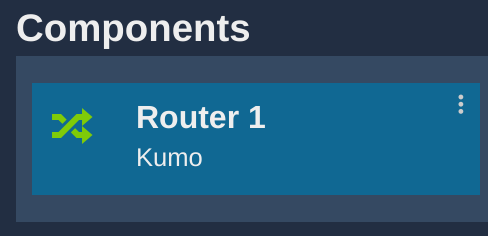 note
input / output value is a list, it helps filter the undesired options if you have a big grid.
Either of:
numbers: 1,2,4 (for input/output 1, 2 and 4)
ranges: 1-4,9-10 (for input/output 1,2,3,4 and 9,10)
combination of both: 1-3,5 (for input/output 1,2,3 and 5)
This list can contains a single value: 1 (for example)
Tally​
The goal here is get tally input (typically from an ATEM, but works on all of them)
In the last section of your switcher configuration, you have two text fields: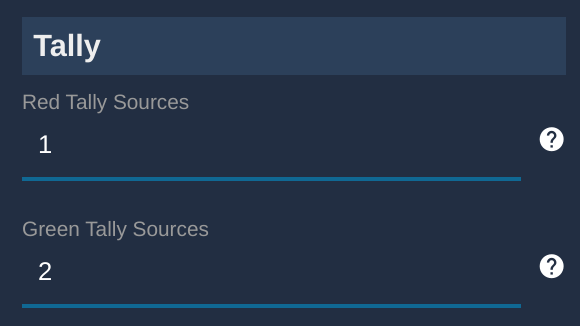 You can enter which output is used for red tally (live) and which one is used for green tally (preview).
Possible values:
1 - an output number
1,2,3 - a list of output number, in case you have multiple production in parallel
note
For ATEM, we have a specific value AUTO to use native tally (supports super sources).
If you need to use the name of the output, enter Prg or Prv.