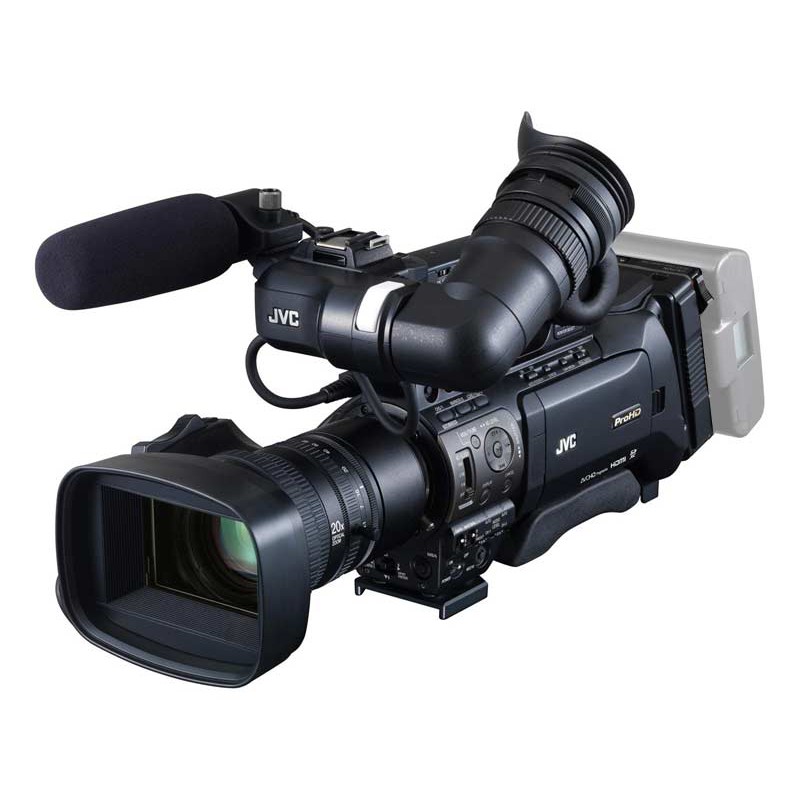 Controls​
Tally (red)
Menu navigation
Iris
Shutter
Master Gain
Red gain
Blue gain
Master black
AWB (oneshot)
Detail
Auto Iris
Auto Exp
Connection​
This camera is controlled over IP (ethernet or WiFi), requires a compatible dongle (check your camera manual). A single RCP can control multiple cameras (ethernet, WiFi). You can also use a RIO on the camera side, combined with a RCP if you need remote control (internet, 4G).
Setup​
If you have a motorised lens, ensure it is in AUTO if you want to control if from the RCP
Setup a static IP in your camera
Setup a new camera, select brand JVC, model Camcorder. Ensure the IP match the one configured in your camera.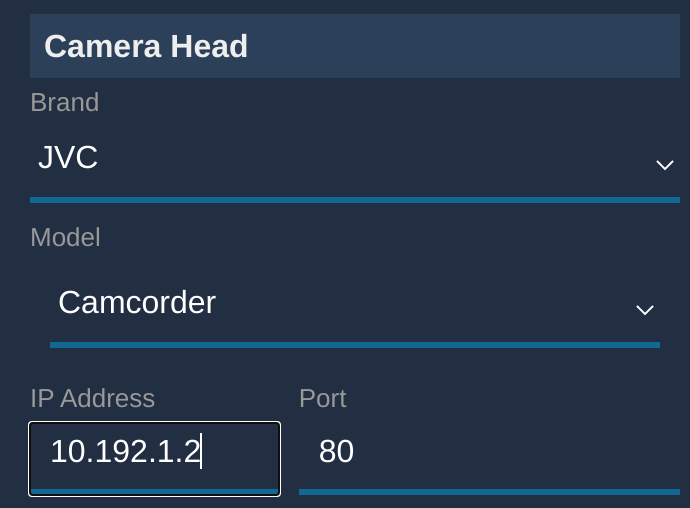 If everything is fine, status should go green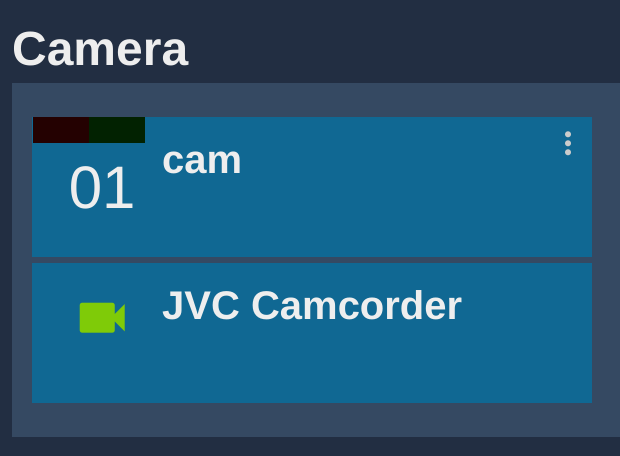 note
If your camera is not in the default Cyanview range (10.192.0.0/16), you can either change your camera IP, or add a new IP range inside the RCP
note
If you need advanced shading, you can combine camera control with a VP4