Micro L Head​
This page describes how to integrate a BR Micro L Head with Cyanview.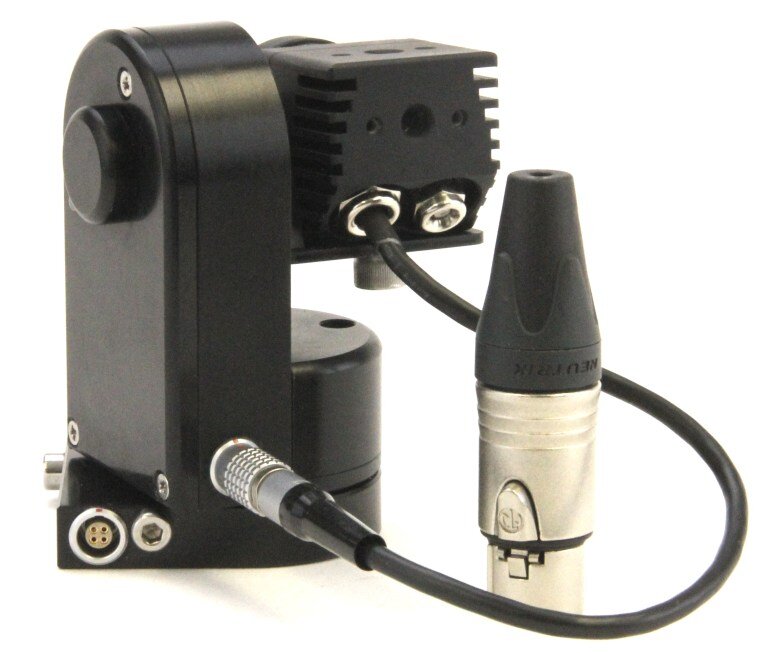 Wiring​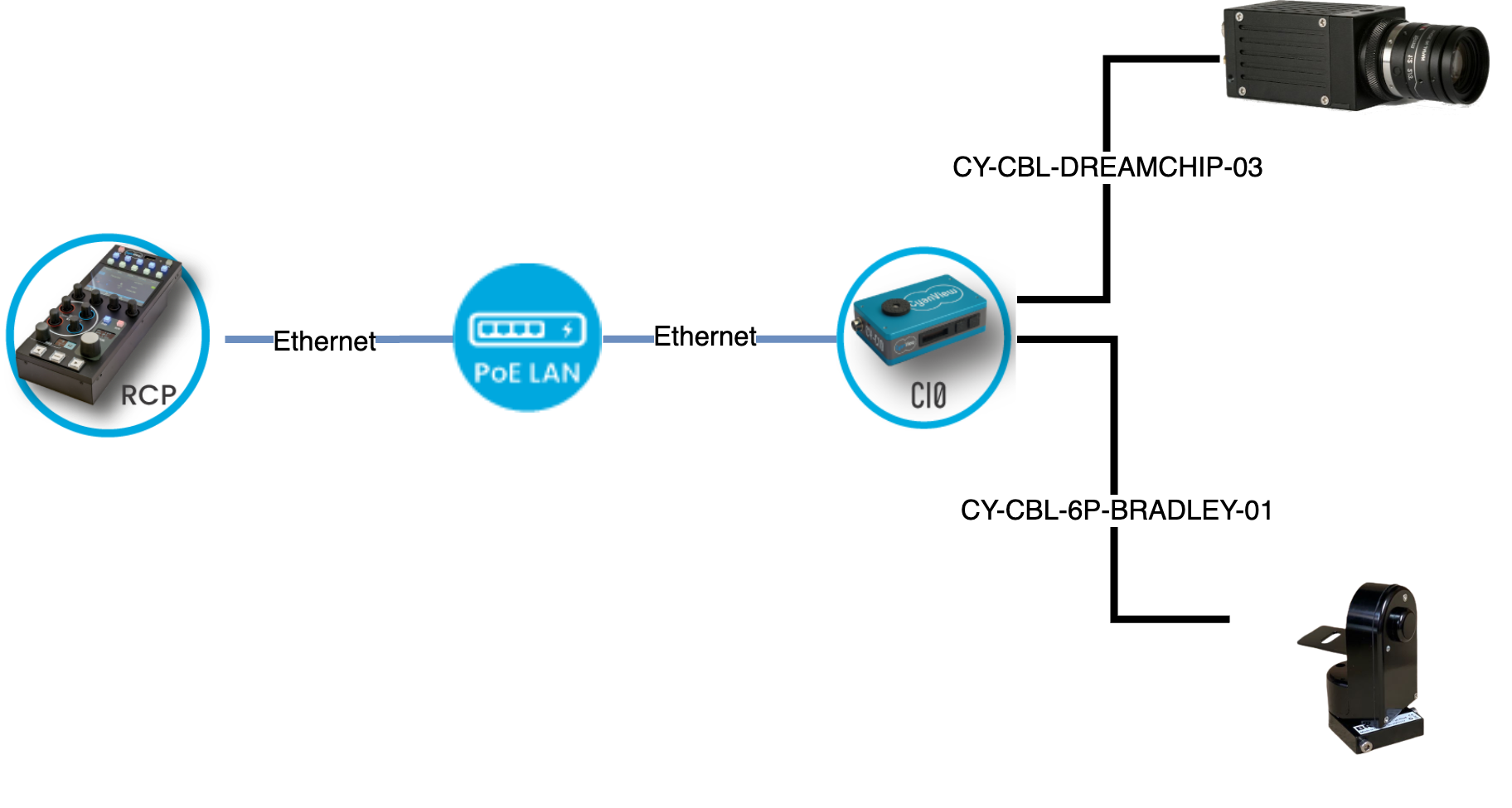 This works with any camera (IP or serial). Here we described it with a Dreamchip camera, but works with Marshall, etc... We have a specific cable that is more flexible that the default one: CY-CBL-DREAMCHIP-03 to allow more freedom of movement.
The control is over IP by using a CI0 (or RIO/RIO-live). The cables will power and control the camera and the PT head. You just need to bring power to the CI0 and RCP (PoE or 12V PSU).
The pan/tilt can be from RCP touchscreen or USB joystick
Setup​
Configure your camera as usual (if no camera control, you can choose Not Controlled brand).
Here we used:
Brand : Marshall
Model : CV-502
Interface : CI0-31-18:1 (my camera is plugged on port 1 of my CI0)
Then, in the camera configuration, scroll to Pan and Tilt section:
Select the model : BR remote - Micro L Head
Select the interface : CI0-31-18:2 (my head is plugged on port 2 of my CI0)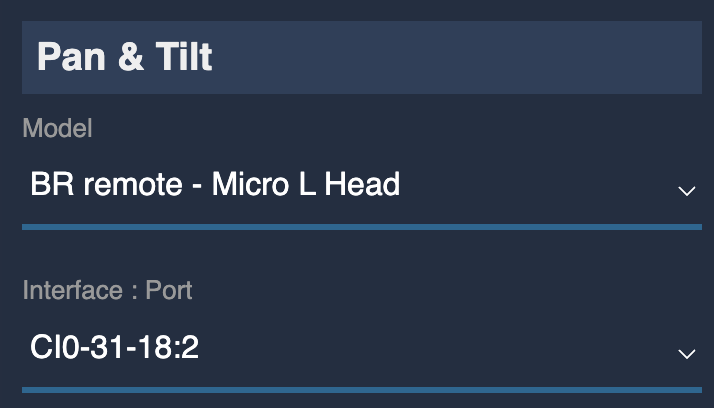 If everything is properly configured, you should see the pan/tilt block in the camera control screen (green):