Mounting RCP​
RCP dimensions​
RCP-Joystick dimensions​
note
The joystick is an accessory. The square is the same size as the metal plate on the RCP frame/desk mount. So this RCP-J is compatible with existing RCP frame/desk mount as the size is exactly the same.
Mounting Frame​
To accommodate with standard devices dimensions, cyanview provides a Mounting Frame composed of a frame and a filler part.
RCP and filler frame are mounted via M2 3mm Flat Head screws (provided).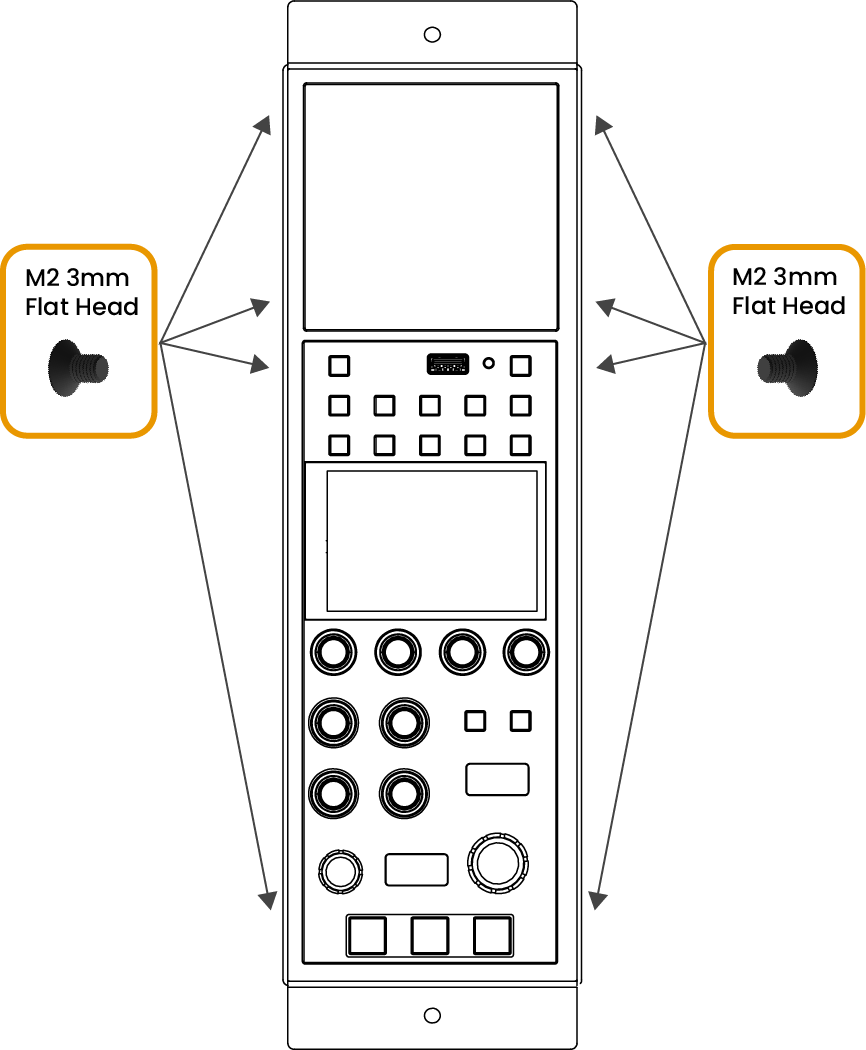 RCP can be aligned at the bottom of the frame (option A) or at the top (option B).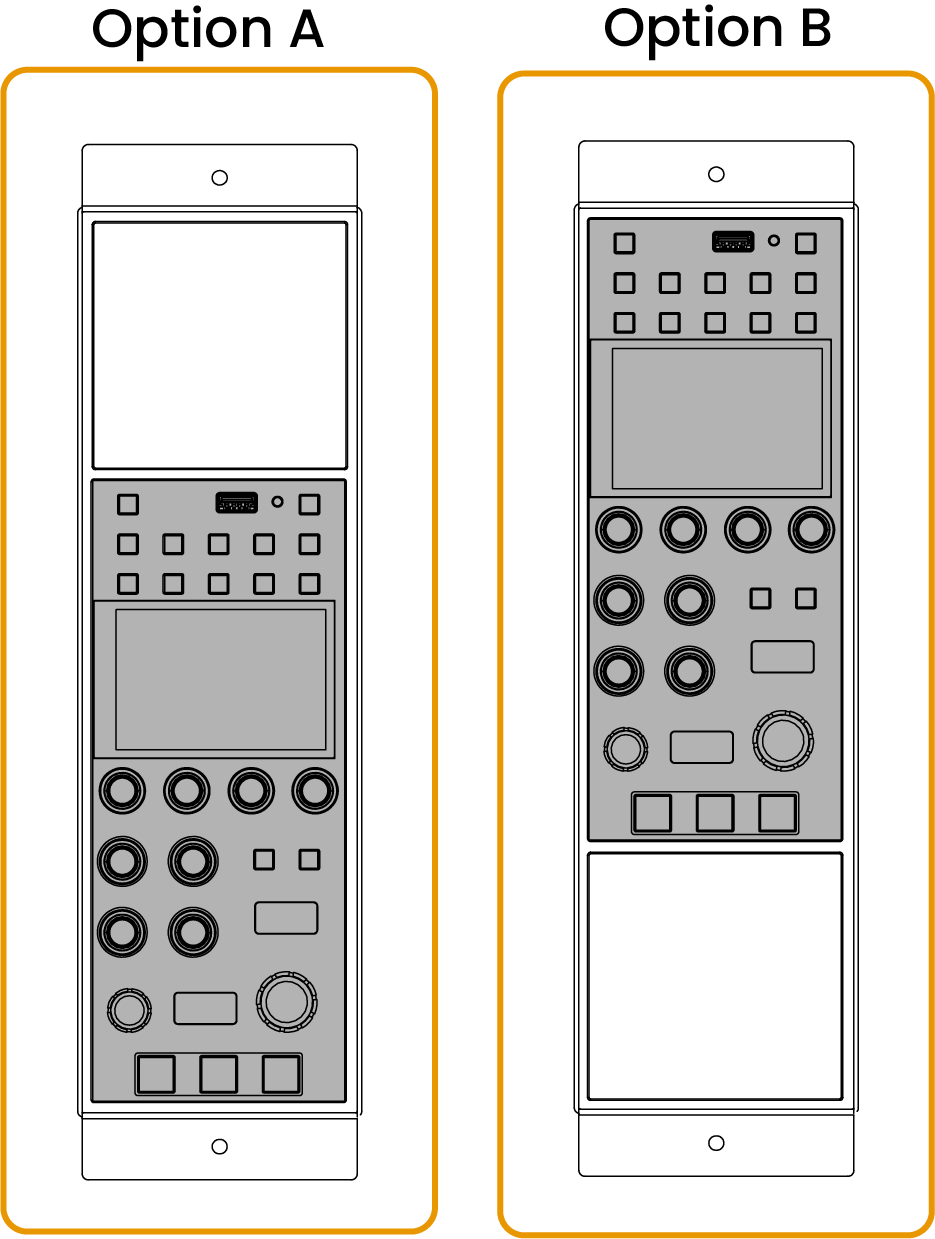 Powering the RCP​
The RCP can be powered from PoE or using an external 12V power supply.
PoE 802.3af

DC Input: +12V 200mA (acceptable range: 9V to 24V)

Power plug is a switchcraft 762K or compatible (5.5x2.1mm).
RCP UI​
RCP is configured and managed via a Configuration Web UI.
RCP Update​
Make sure your RCP runs our latest releases.
Please refer to the update manual.
Troubleshooting​
Force upgrade​
Unplug power (remove RJ45 if PoE, 12V if external power supply)
Push the "lock" / "power" button (top left) and keep pressed
Plug back the power and wait until a "loading screen" is displayed, then you can release
Wait a couple of minutes and it should "load" the upgrade and then reboot and reload the camera list and values