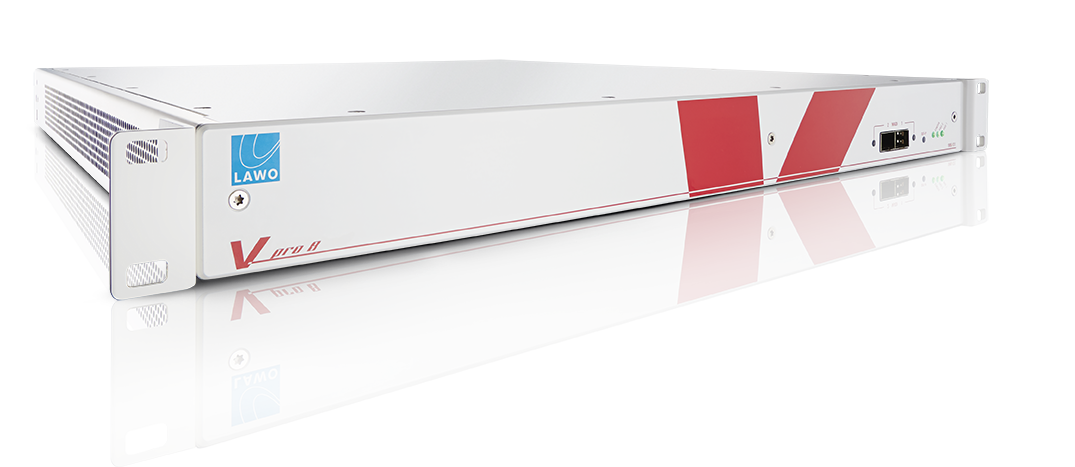 You can control all your V__pro8's channels from our RCP
Wiring​

Setup​
Step 1 : Ensure your V__pro8 version is at least V_pro8_120121. We don't support older versions.
Step 2 : Connect the RCP to the V__pro8
In the RCP Configuration UI, in Components block, click on +
Select Video Processor > Lawo: V__pro8
Give it a name (optional)
Enter the IP of your V__pro8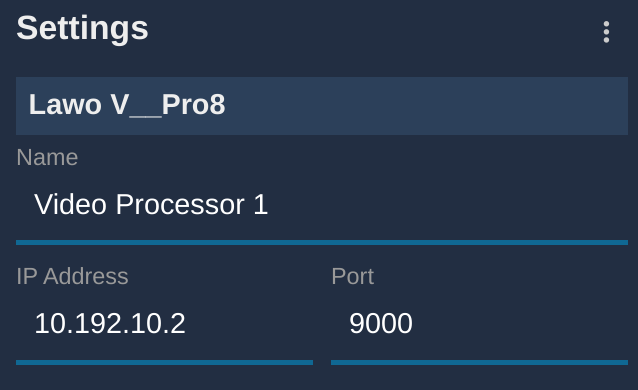 If everything is correct, it should go green: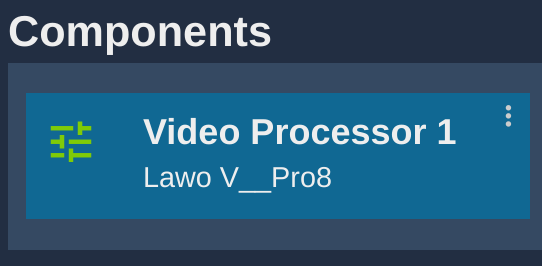 note
If you have more than one V__pro8, simply repeat the operation and ensure to setup distinguishable names.
Step 3 : Control the desired channels
In the RCP Configuration UI, in Camera block, click on +
In the General section, give it a number and a name
In the Camera Head section, select Not controlled brand
In the Video Processor, select your V__pro8 and video channel (format : VPRO8_NAME : VPRO8_CHANNEL)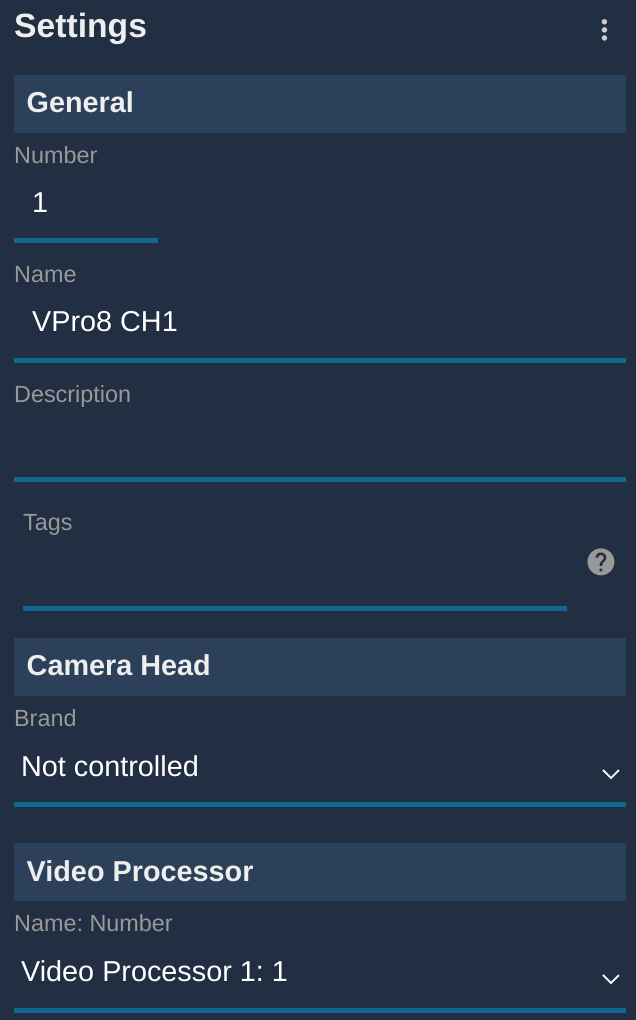 If everything is correctly configured, it should looks like this: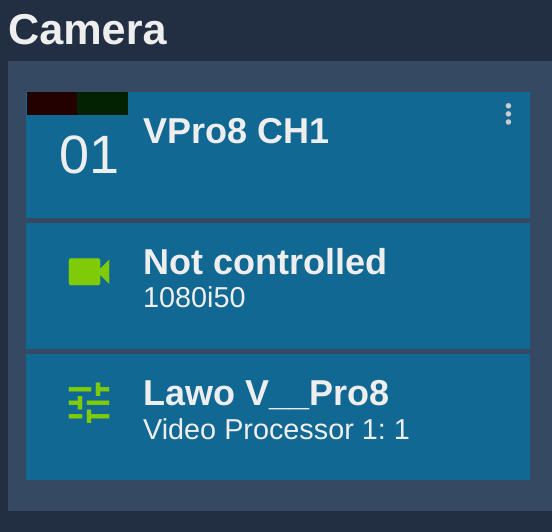 note
Repeat the operation for all your V__pro8 video channel.