PTZ
This guide describes how to configure a PTZ cameras.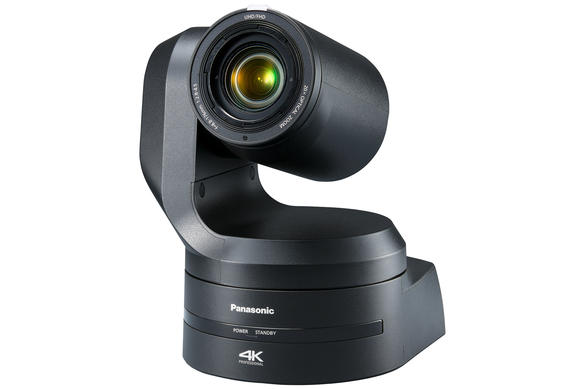 Compatible PTZ​
If your model is not listed, you can try a similar or close model.
If that doesn't work, contact Cyanview support.
BirdDog​
BirdDog P100
BirdDog P200
BirdDog P400
BirdDog P4K
Canon​
Panasonic:​
AW-HE:
AW-HE40
AW-HE42
AW-HE50
AW-HE60
AW-HE70
AW-HE120
AW-HE130
AW-UE:
AW-HR:
AW-HR140 (use AW-HE130 model)
Sony​
ILME-FR7
BRC-X1000
BRC-X400
BRC-H900
BRC-H800
Controls​
You can control:
Exposure
White balance
Black balance
Advance shading (multi matrix, etc.) based on camera compatibility
Pan/Tilt/Zoom/Focus
For a more detailed list, check if your model has its own integration guide.
Wiring​
Compatible Cyanview device: RCP, RIO, RIO Live
If the RCP/RIO doesn't have an IP address in the same range as the camera IP, you should add one in the LAN section by following this guide.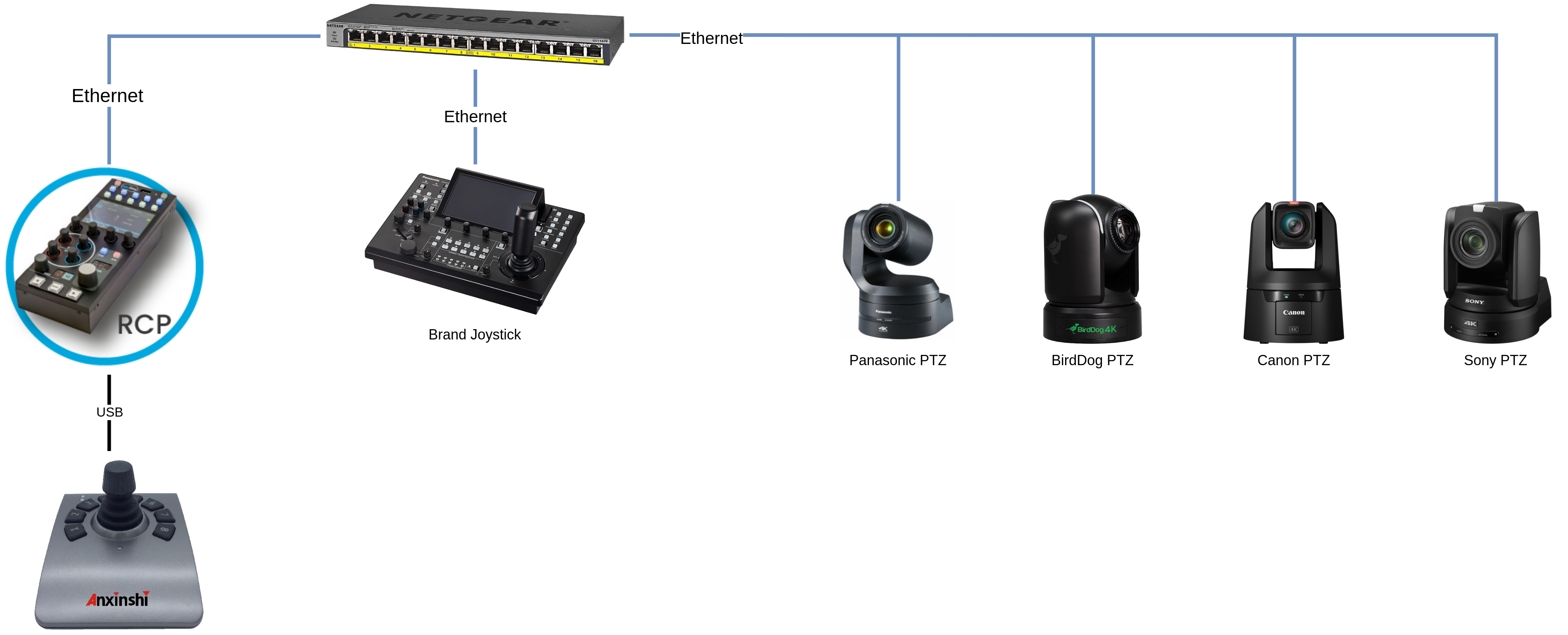 Setup​
In this example, we will set up a Panasonic AW-UE150, but the setup is similar for all other PTZ.
On the same RCP. You can have multiple PTZ from multiple brands without any issue.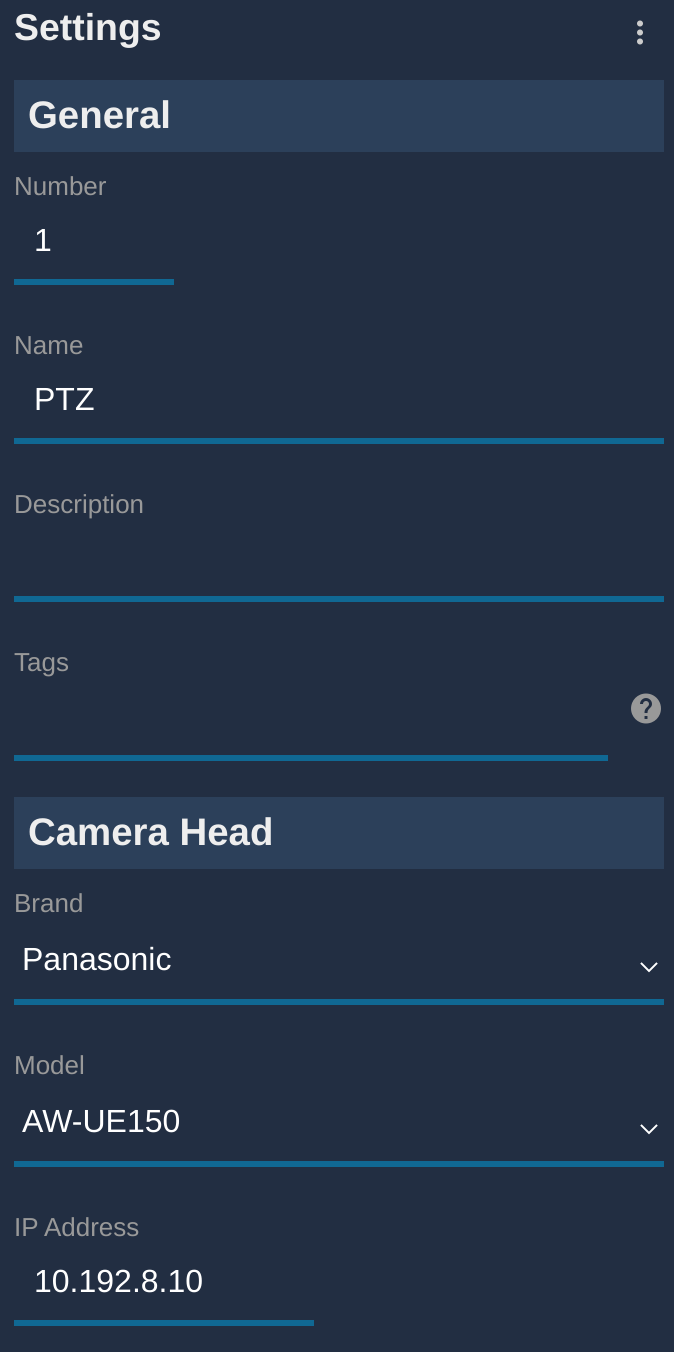 Setup:
Click on the + in the camera block, a new panel will appear on the right
In General Configure a Number and a Name
Select the brand (here Panasonic)
Select the model (here AW-UE150)
Enter the IP of your PTZ
If everything went well, it should go green: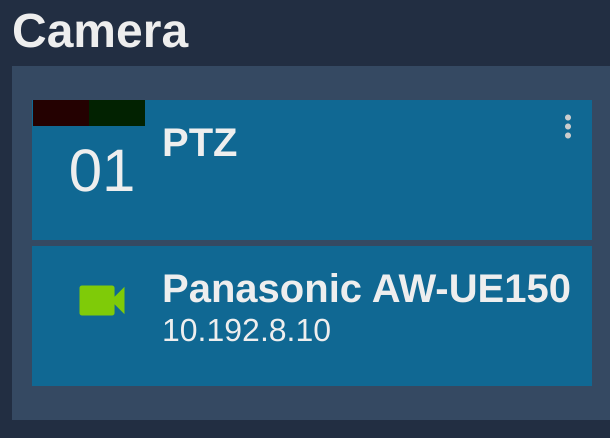 Pan/Tilt​
Once the camera is configured, you can have:
Cyanview RCP (shading) and Sony joystick panel (rm-ip500)
Cyanview RCP (shading + pan/tilt/zoom/focus) from touchscreen, more information here
Cyanview RCP (shading + pan/tilt/zoom/focus) from USB joystick, more information here
Remote control / Remote production​
Even if the PTZ control is IP, it can be interesting to combine a PTZ with a RIO (with AVIWEST for example).
Or combine local shading with RCP with remote shading from anywhere in the world using a second RCP.
For more information, take a look at REMI page