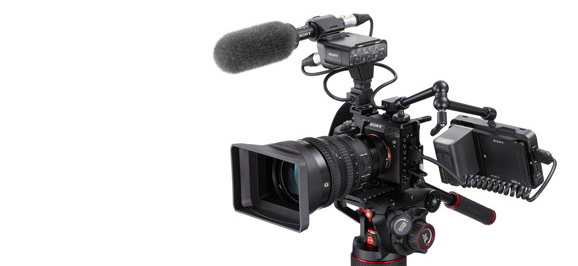 Supported Camera​
ILCE-1 : Sony Alpha 1, Alpha one
ILCE-9M2 : Sony Alpha 9 II, Alpha 9 Mark 2
ILCE-7RM4A : Sony Alpha 7R Mark 4 and Mark 4 A
ILCE-7RM4 : Sony Alpha 7R Mark 4
ILCE-7SM3 : Sony Alpha 7S Mark 3
ILCE-7M4 : Sony Alpha 7 Mark 4
ILCE-7C : Sony Alpha 7 C
ILME-FX3 : Sony FX3
ILME-FX30 : Sony FX30
DSC-RX0M2 : Sony RX0 Mark 2
These cameras can be controlled directly from the RCP or via a RIO (local or remote).



Controls​
| Control | Sony Mirrorless |
| --- | --- |
| Exposure (Iris, ISO, Shutter) | ✔ |
| White balance (R/B and Color temp) | ✔ |
| Other (Auto Focus, Auto Gain (and offset), REC) | ✔ |
| Scene file : save/recall | ✔ |
Coupling your setup with a VP4 would allow multi-matrix and extended shading capabilities.
Tally is not present on the camera, but it can be added by via a RIO port as Tally output using a cy-cbl-6p-pwr. See Tally configuration page.
Connection​
Connect the USB Type-C* terminal on the camera to the RIO / RCP with a USB DATA capable. Cable that should be provided with camera.
Deactivate power over USB, as RIO/RCP cannot charge the camera over USB.
MENU → (Setup) → USB → USB Power Supply → desired setting (OFF).
(*) Micro USB For DSC-RX0M2.
Setup​
If you have a motorized lens, ensure it is in AUTO
Ensure no micro USB is plugged (DJI gimbals, etc.) and only USB-C in your camera (will conflict and only one of them will work, random)
Ensure Control w/ Smartphone is Off MENU → (Network) → |Transfer/Remote| → |Ctrl w/ Smartphone| → Off
Ensure Remote Control is activated.
MENU → (Network) → |Transfer/Remote| → |PC Remote Function| → PC Remote Cnct Method → USB
Connect camera to RIO or RCP using the USB cable.
Add the Camera to the RCP configuration via the RCP Configuration UI.
Select Sony brand.
Select DSLR model.
If your camera is connected, in a compatible firmware version, it should be listed.
By default "*" is selected, meaning we connect to the first one plugged (you can unplug this camera and plug another one, will work).
If you select the camera serial, it will only work with the configured one.
The setup should look like this: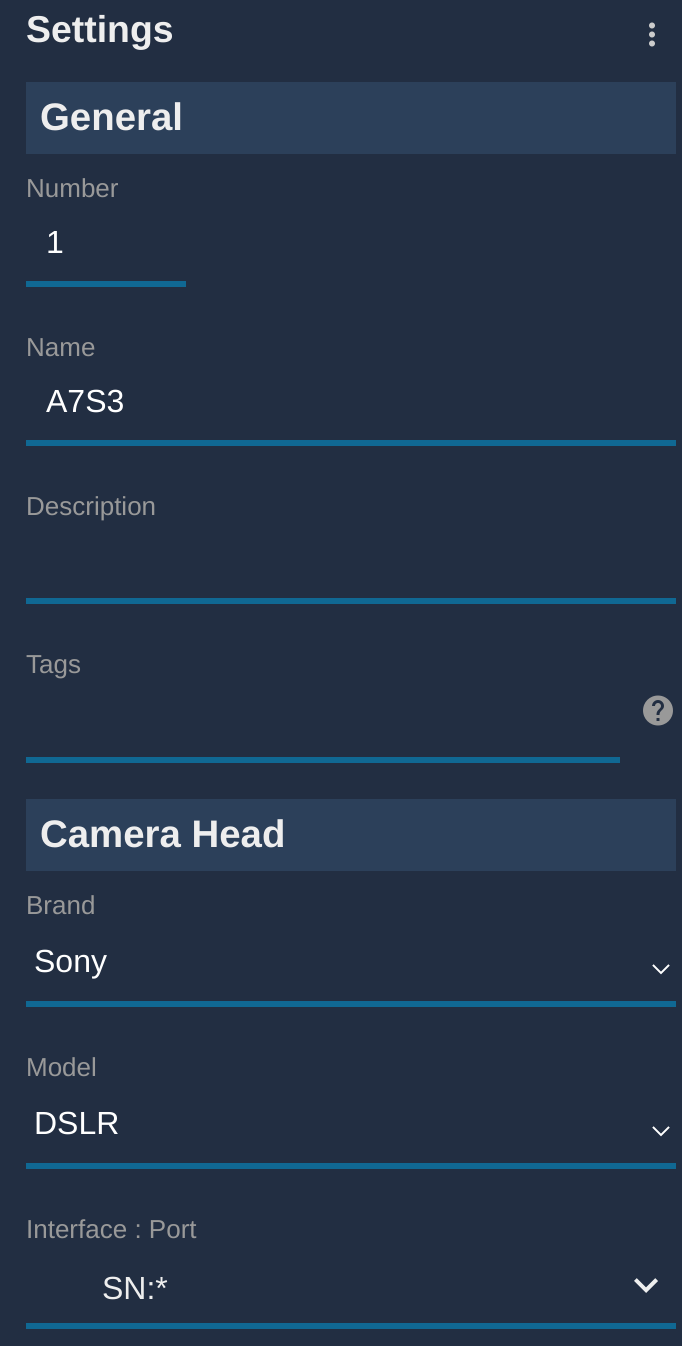 And if everything is OK, the block should be green: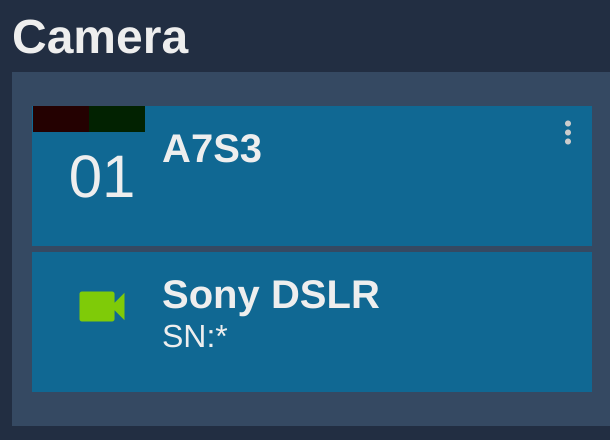 On your camera:
Once plugged in : -PC- appears in white
Once controlled : -PC- changed to orange
note
The REC/STOP buttons are on your RCP Camera > OSD.
Troubleshooting​
Camera is RED​
Check your cables, ensure to use a USB DATA capable cable (some USB cable are just for power).
Ensure to update your RIO and/or RCP to the latest version (even beta/rc version) using a SWU file as the Sony protocol for alpha is at OS level (not app). Try the latest beta/rc version.
note
The Sony mirrorless protocol changes with Sony updates and requires a RIO/RCP sync with the Sony protocol to be compatible.
FX3 is not controllable​
Ensure to update your FX3 to the latest version (3.00) and your RCP/RIO to the latest version (23.8.1). The protocol evolve with the camera firmware and the RCP/RIO needs to be updated to be compatible (and vice-versa).
White Balance not controllable​
Ensure to change ATW to Off in your RCP Camera > WB > ATW
Some parameters are displayed but don't change​
Depending on the mode, some information will either be fixed or auto, but in both cases, read-only. Change mode (to M, S&Q, etc.) or check next point.
Unstable link​
Check your wiring, some USB cables only provide power and no data
Check your mirrorless settings (disable power over USB)
Only one device is able to control a Sony Alpha:

check that you don't use the micro USB with a DJI gimbals or similar
Ensure to disable Wi-Fi control

Ensure to upgrade your RIO/RCP to the latest version using a SWU (not only an app upgrade from admin page) as the Sony protocol for alpha is at OS level.
From the field​
This sections contains some example of setup from the field. This is not an exhaustive list, but it can help you to setup your own configuration.
You can find a full breakdown of this kind of setup here.
FX30 with Fujinon 18-55 mm​
Andy from 4ACrew using its Rocky gear with Cyanview:
FX30 camera
Fujinon 18-55 mm lens
RIO with ZTE 4G USB stick
VP4
RCP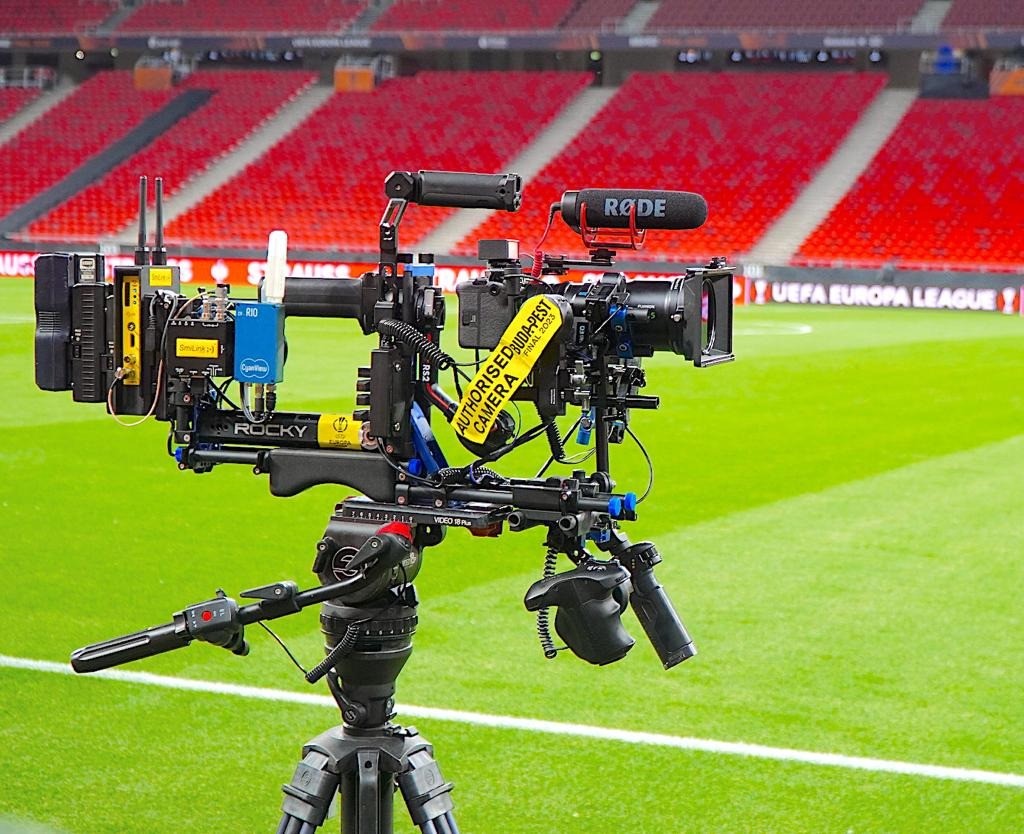 FX3 with Sony FE 16-35 mm F2.8 GM​
Fabry (freelance) using its Cyanview kit:
FX3 camera
Sony FE 16-35 mm F2.8 GM lens
RIO with Huawei 4G USB stick
VP4
RCP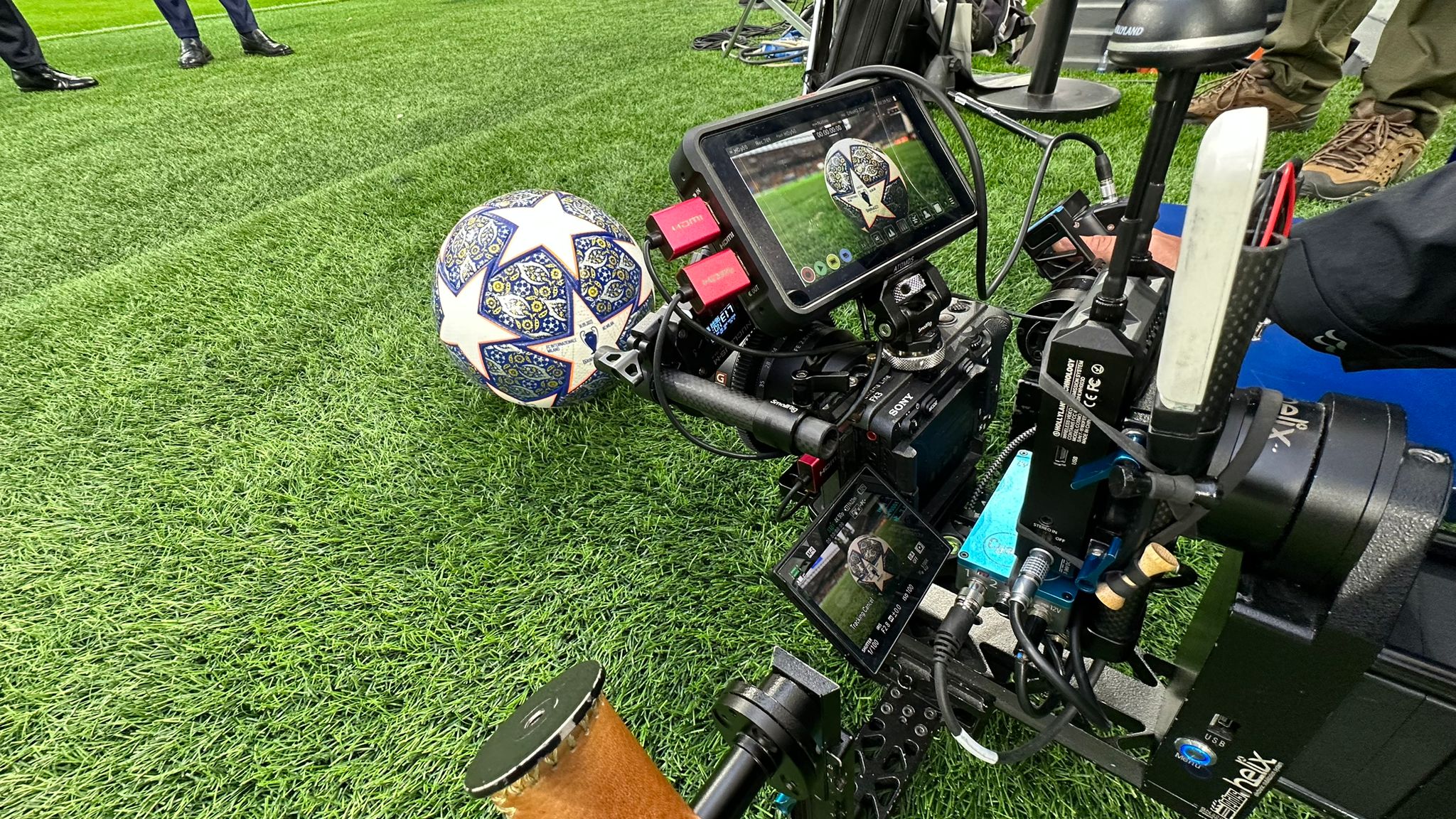 FX3 with RIO 4G using RUT240​
FX3 camera
Sony FE PZ 16-35 mm F4 G lens
RIO with Teltonika RUT240 4G router1
Cyanview tally light2
DJI RS3 pro gimbal
CV-HD Pro800 for video transmission
VP4
RCP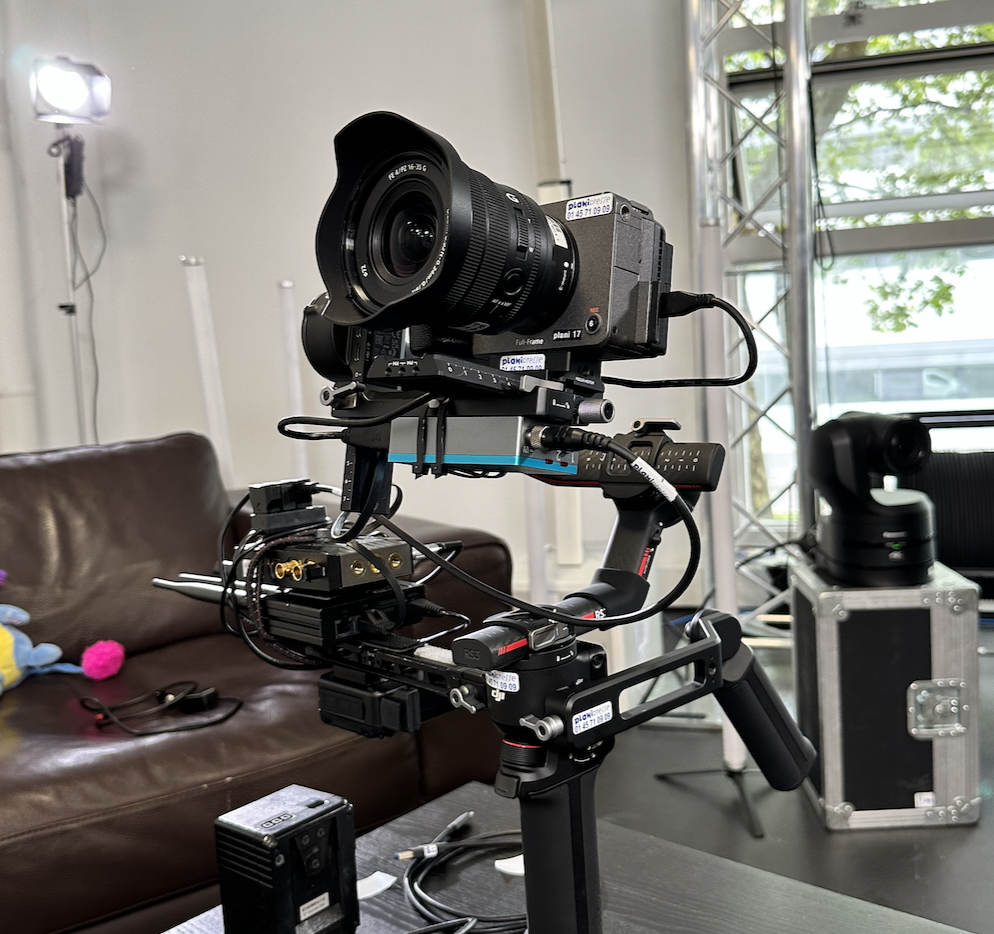 1 with external antenna, it makes the connection more stable
2 tally input from ATEM using RCP, tally output using tally module on RIO port 1