Overview
According to the production setup, Cyanview Devices provides different solutions to enable Tally.
GPIO Input
Add your camera to the RCP.

Connect the CY-CBL-JACK-GPIO8 to your RCP.

Open the GPIO page of the RCP.

Associate the GPIO Inputs with your camera. Select Red Tally and click the cell at the intersection of the GPI row and CAMERA column.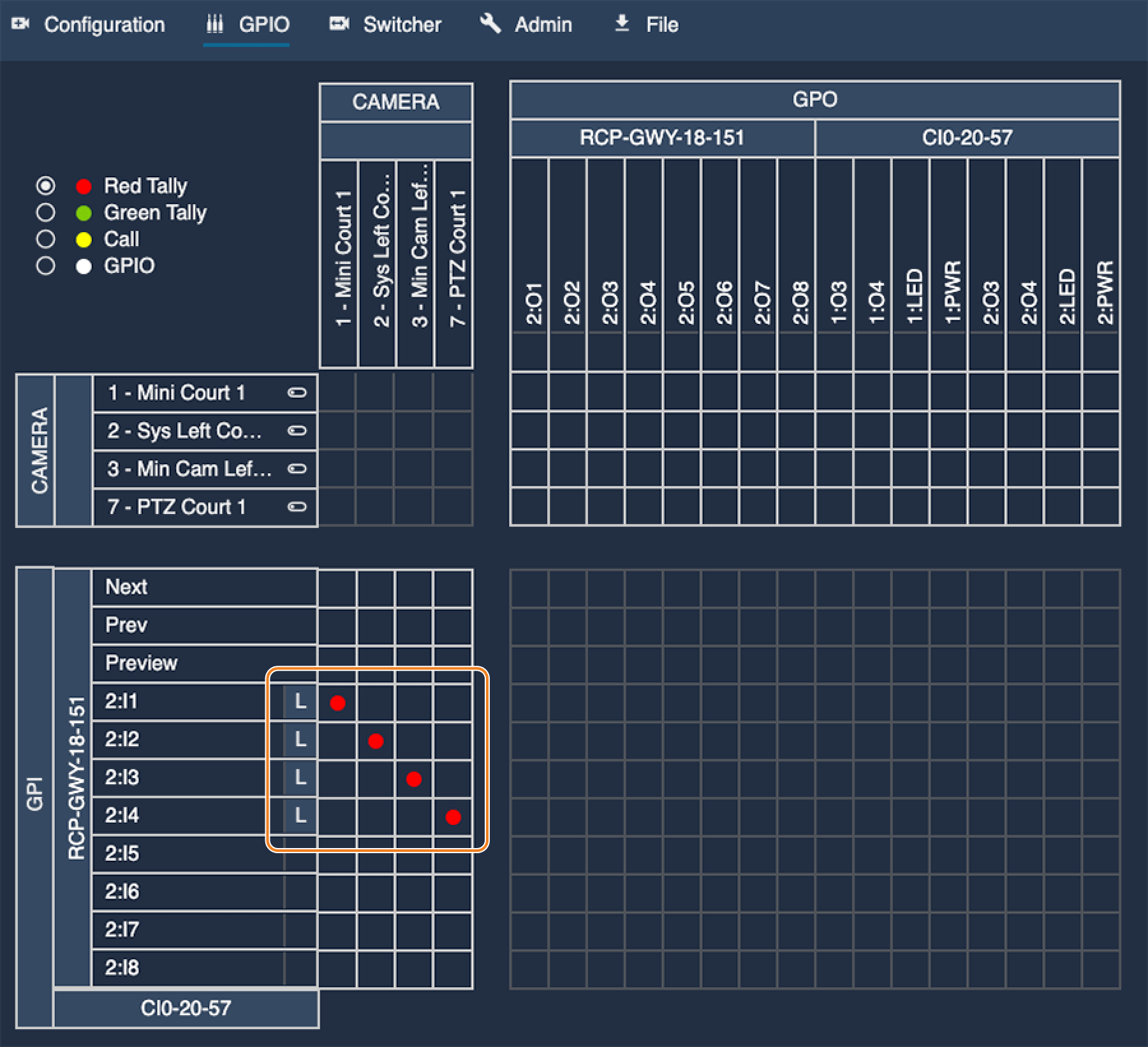 Note: Green Tally is configured the same way.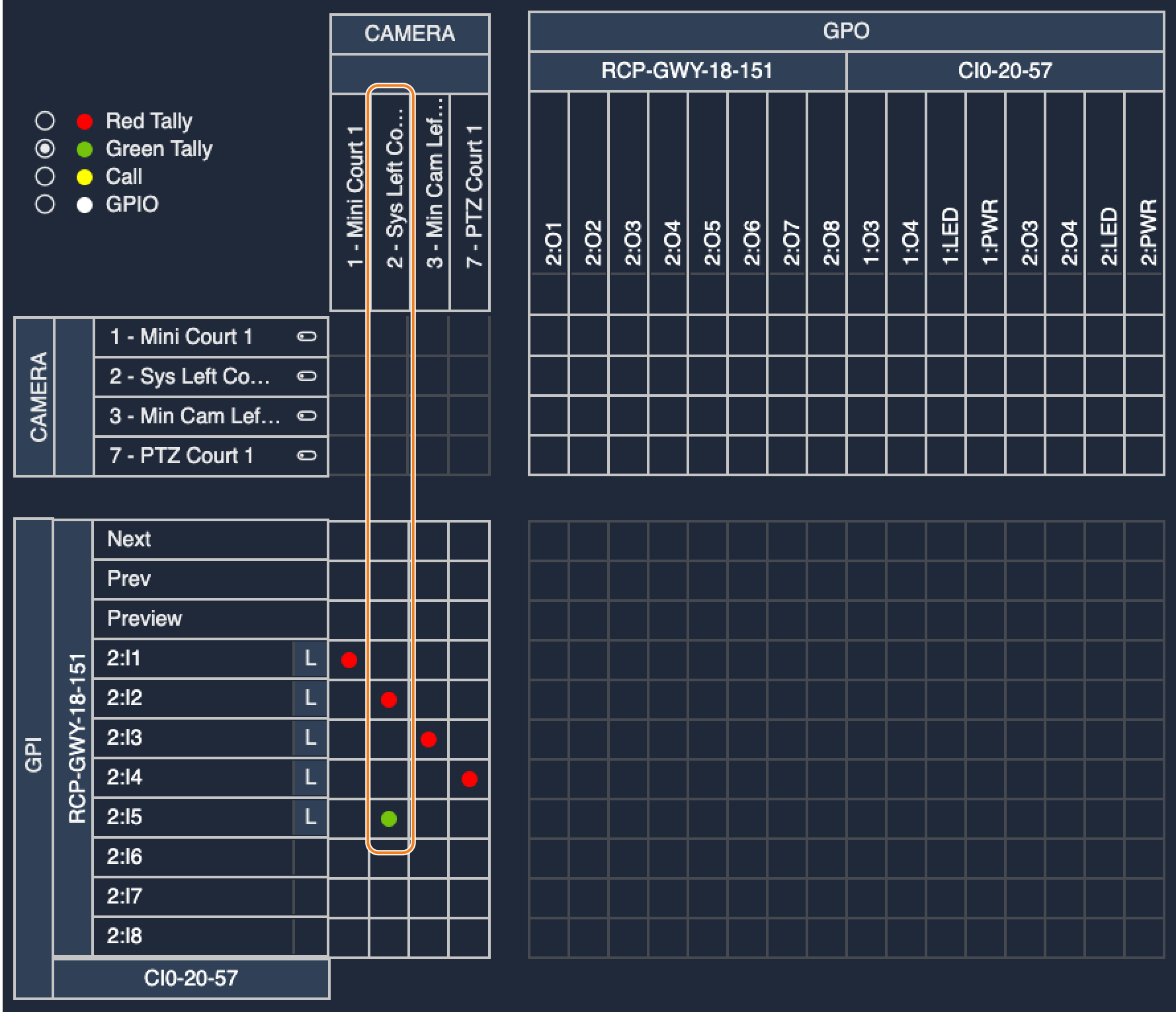 In this example camera 2 supports both Red and Green Tally. Red tally is configured on GPI 2:I2 and Green Tally on GPI 2:I5.
Set the input level (H-L) according to Tally controller's output. The CY-CBL-JACK-GPIO8 pins are default high. Select (L) to activate Tally at low polarity, and (H) for high polarity.

Tally status
In the RCP Web UI, the Tally status is visible in the Configuration page.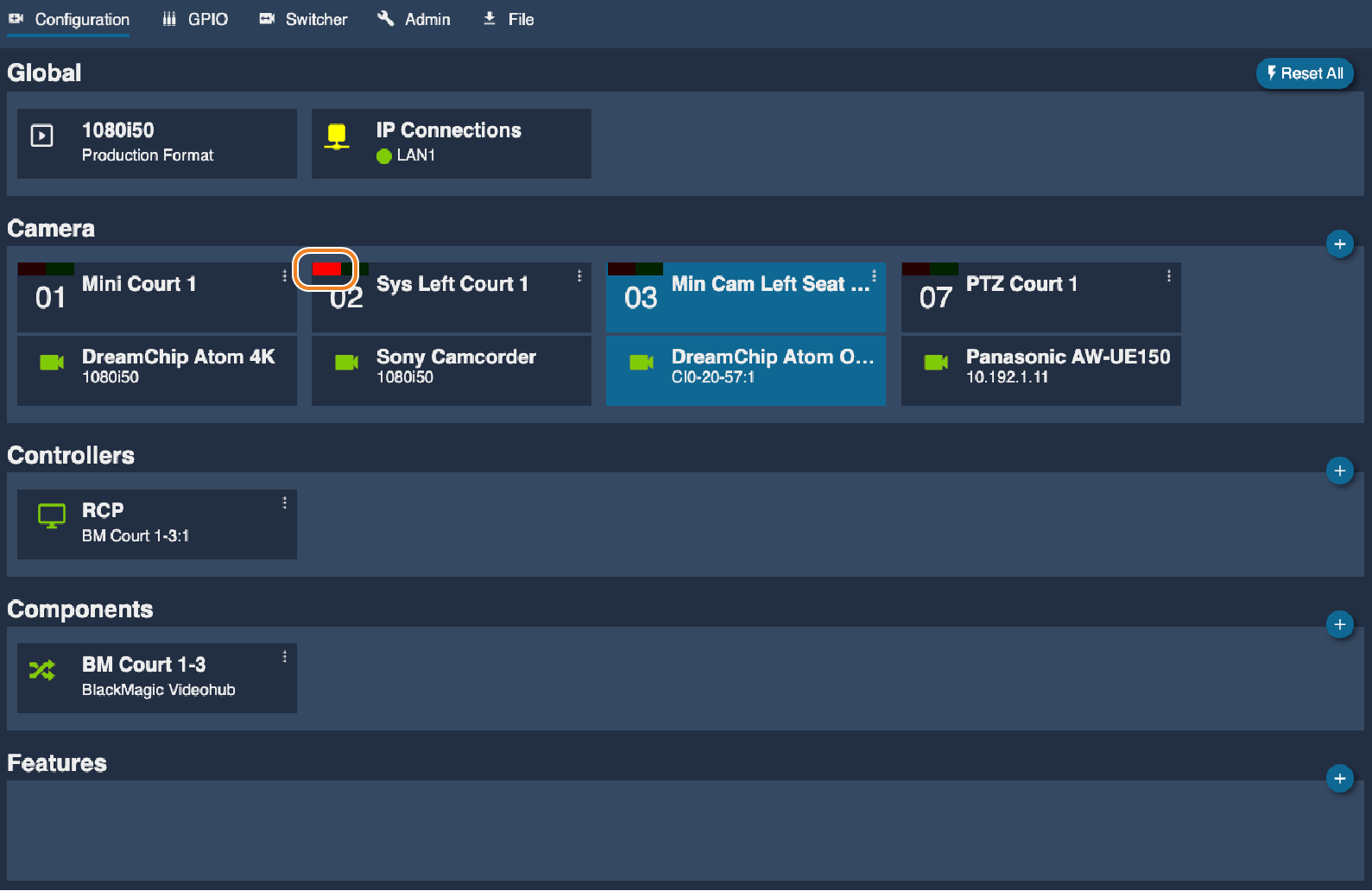 On RCP screen, the camera name background displays the tally color.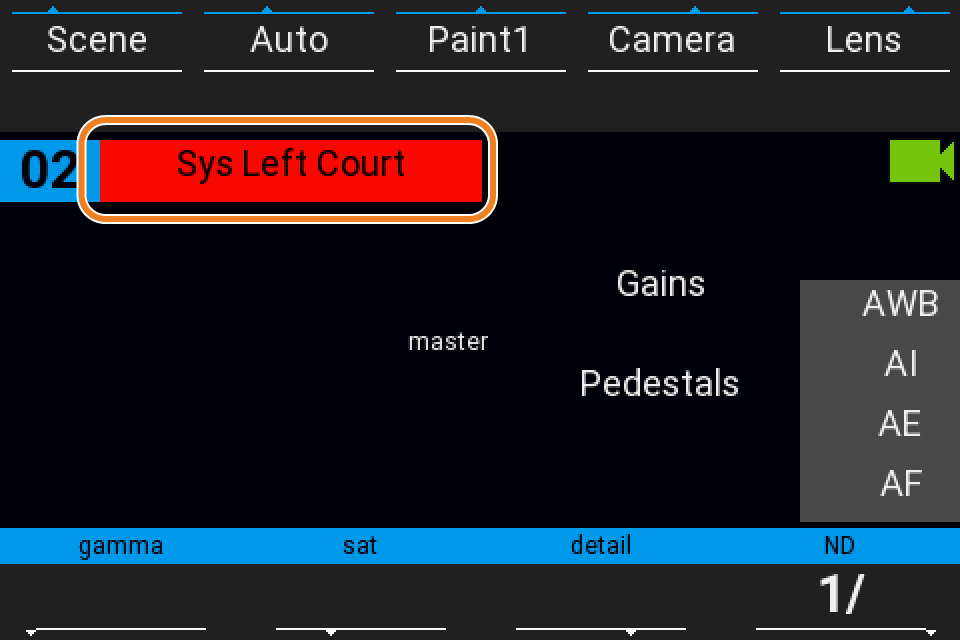 CI0, RIO
The CI0 and RIO acts as a Tally outputs. By default they display the Tally signal on the LED of their casing. Those LED are represented by the 1,2:LED columns in GPO .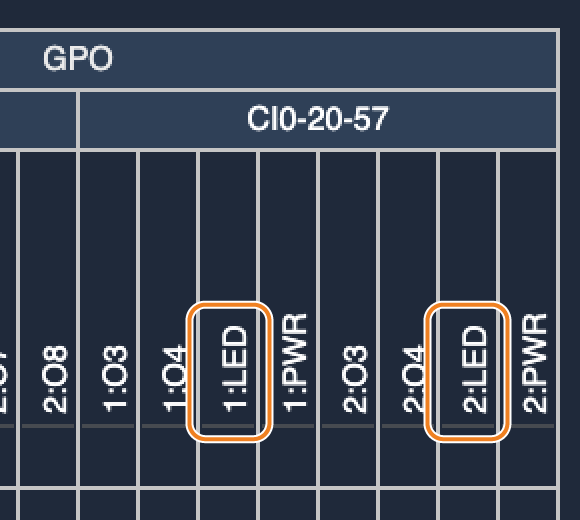 CIO and RIO can be configured to output Tally via their connector port.
Use the CY-CBL-6P-PWR cable to drive a Tally signal.

Configure the Tally to toggle the PWR pin on your CI0.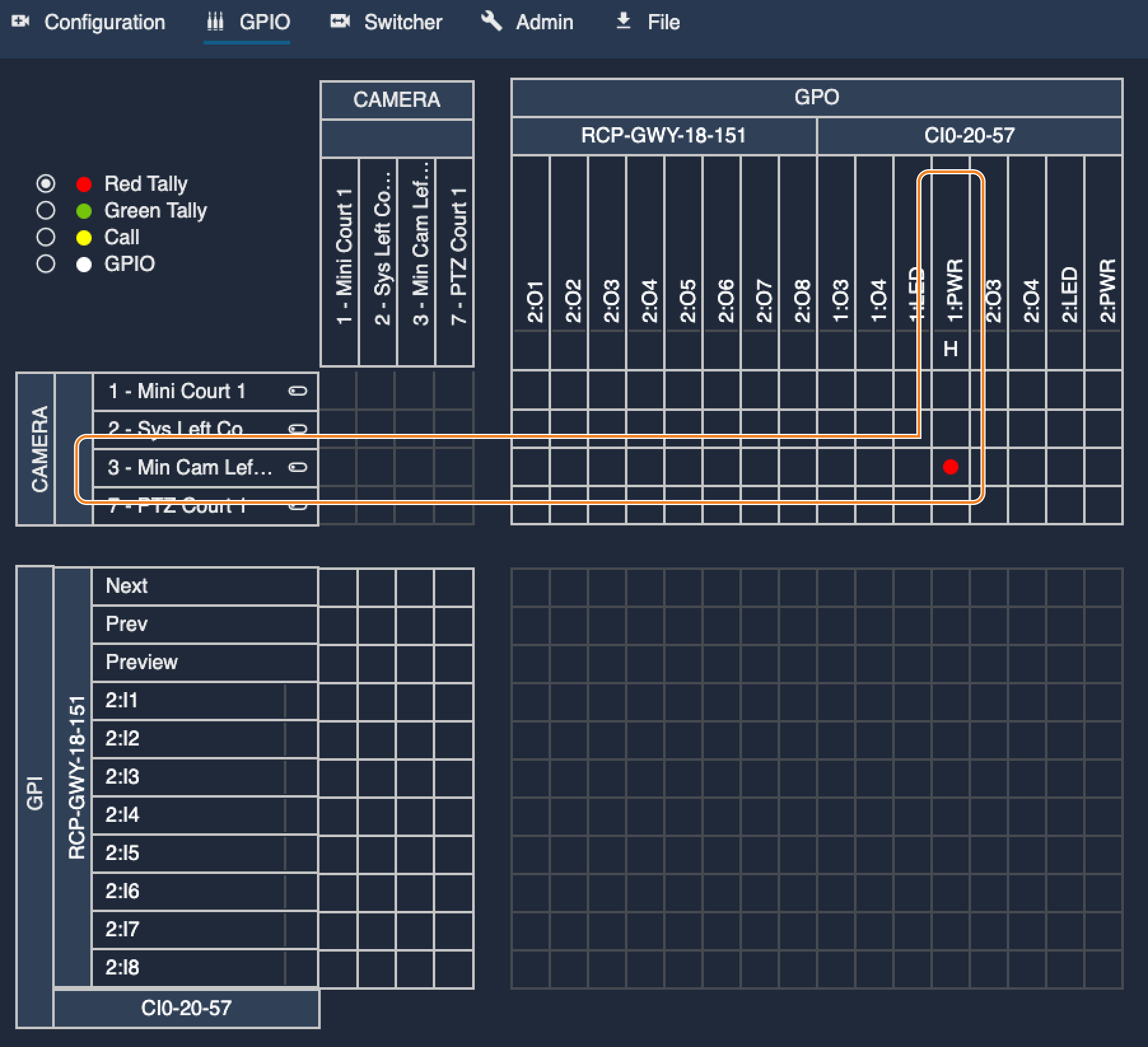 In this example the camera 3's tally status is associated with 1:PWR pin of CI0-20-57.