GPIO dongle extension for tally or preview/touchdown
The CY-CBL-JACK-GPIO8 is an extension dongle that plugs at the back of the RCP and provides 8 inputs/outputs on a DB9 connector. Up to 2 dongles can be connected for a total of 16 GPIO.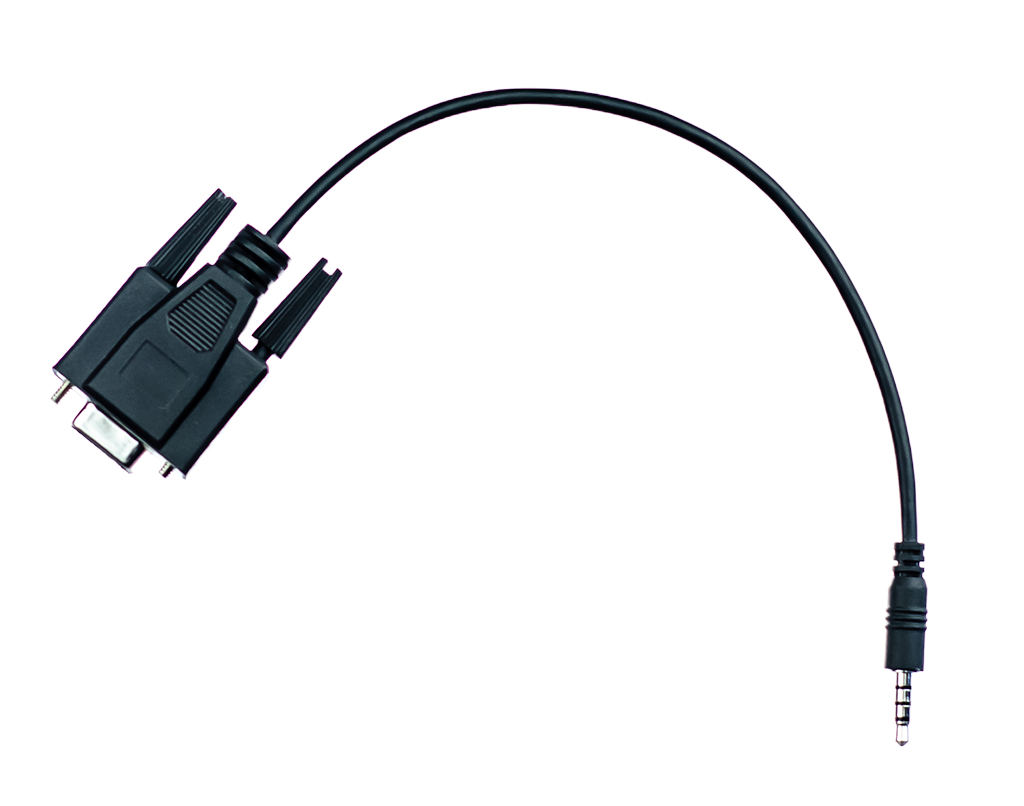 The 3.5mm jack connects to the back of the RCP.
GPIO are accessible on the DB9 connector.
The dongle can be used to acquire tally inputs or can output preview/touchdown signals. Each GPIO are independent and can be configured as input or output from the GPIO page of the configuration web interface.
pinout​
When a GPIO is used as input :

It can be connected directly on dry contact. When the contact is closed, the current will not exceed 500uA.
It can be connected to an active contact. In that case, the voltage must not exceed 5V. The connection must be done with respect of the ground. There's no internal circuit to protect against polarity inversions.

When the GPIO is used as output :

The HIGH state voltage is 5V, with a maximum output current of 500uA
The LOW state voltage is 0V, with a maximum input current of 25mA
info
It is now frequent to use a common GND for signaling. Care must be taken to connect the GND of multiple equipments together otherwise an input pin might appear as permanently activated (contact closed) on either the RCP or the other equipment such as a router.
Status​
The GPIO dongle can be monitored from the RCP screen by using the Menu button then select the GPIO Menu tab.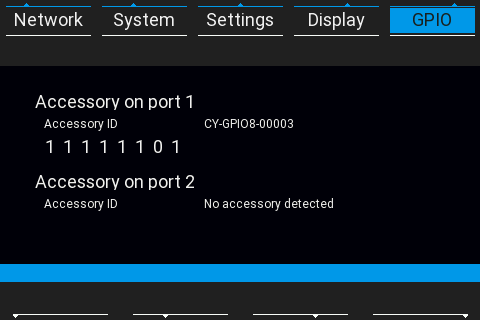 Configuration​
The configuration is done via the GPIO page of the RCP Configuration Web UI. For tally, more information is available here: Tally configuration.
Fanout cable for tally and touchdown​
This cable is not available for sale
Here is an example pinout of a fanout cable to provide one tally on XLR and one touchdown on DB9 from a single dongle. This can be extended to provide more channels by simply connecting more connectors to the other GPIO pins available. Make sure the common pin GND used on all connectors is also the GND of the equipment it will be connected to as it is quite common today to have GPI that are not fully isolated.