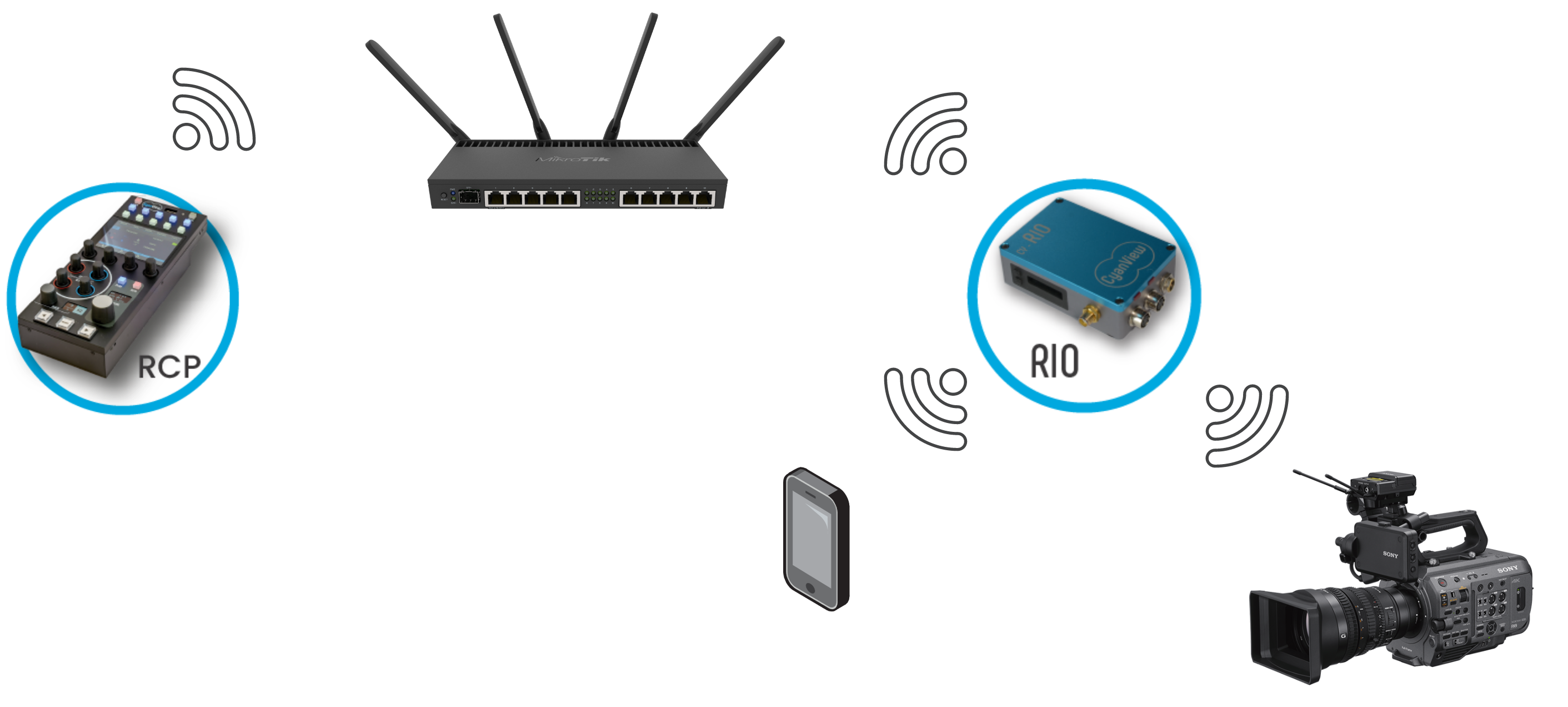 This guide is intended to provide a WiFi connectivity to Cyanview devices:
Use cases:
Internet access (the RCP/RIO) connects to your venue AP
RIO/RCP acts as AP, you can connect to it using your smartphone/laptop for configuration
WiFi control : WiFi camera (FX9, etc.) connects to your venue AP, RCP controls over WiFi
WiFi/Ethernet bridge : WiFi camera (FX9, FX6, etc.) connects to your RIO AP, then to RCP through ethernet
Compatible USB dongles:
Setup​
First, plug your dongle in any USB port in the back of your RIO or RCP (next to RJ45).
Then, in the web interface, you should see in the IP block:

With:
wlan0 the first WiFi interface
wlan1 the second WiFi interface
As my TP-Link AC1300 package 2 WiFi itf in a single USB device
RIO/RCP Internet access​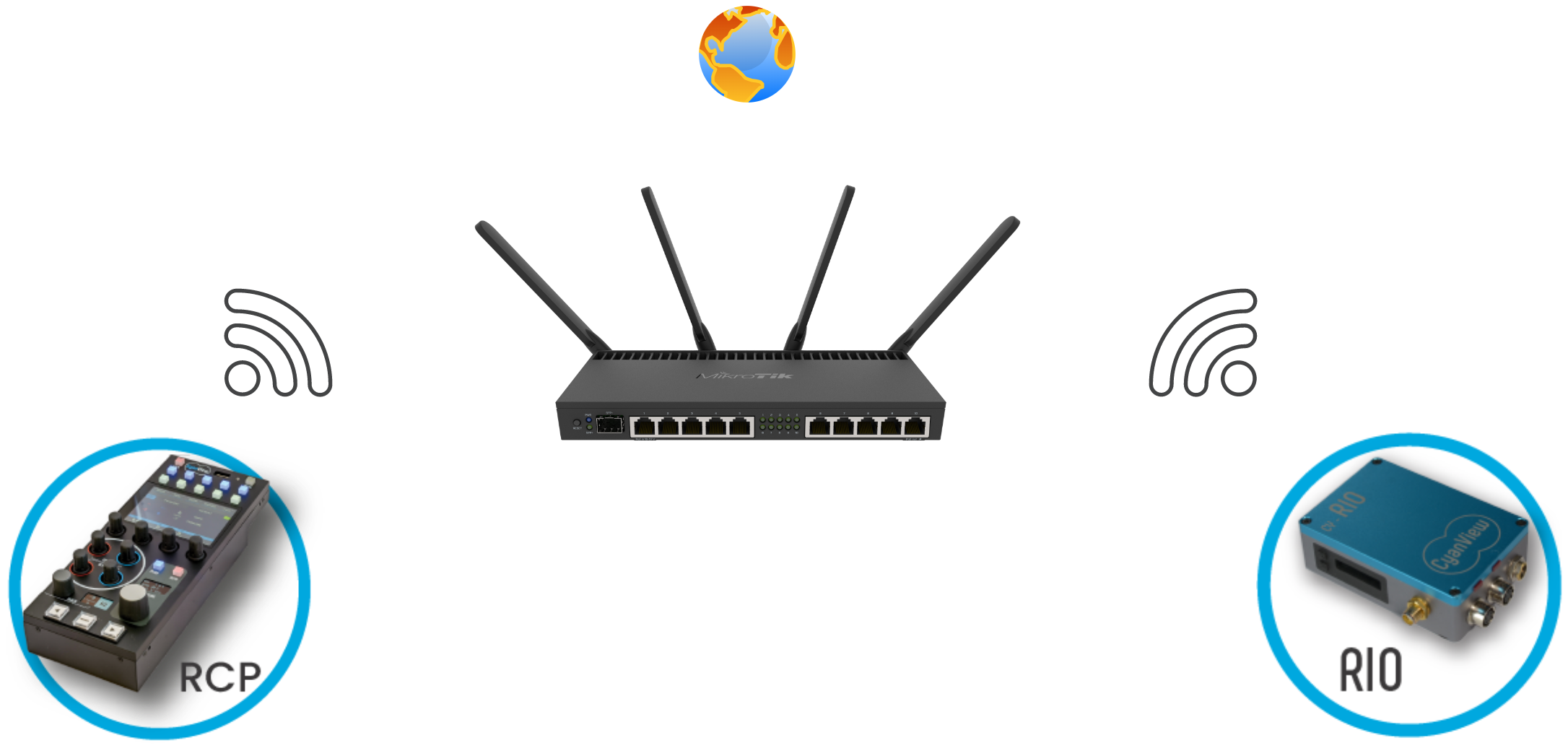 Click on the IP block
In the right panel, scroll down to WiFi section
In the wlan0 block, select Station for Configuration Mode
Click on Show all networks to unfold the SSID list
Click on your WiFi, enter the password if required, click anywhere on the page to validate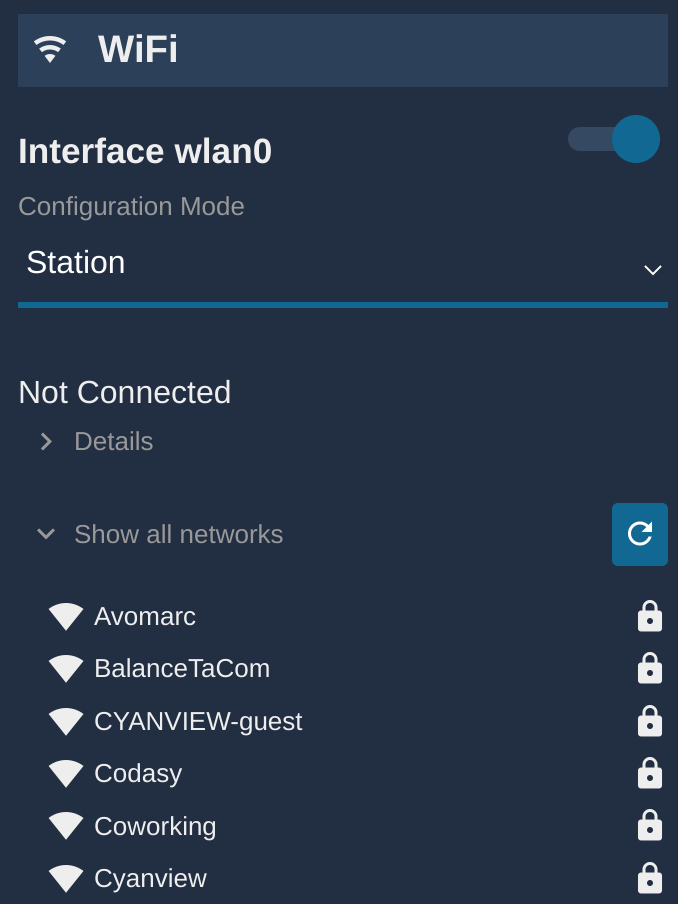 After a couple of second, you should be connected.
You can unfold Details to see the informations: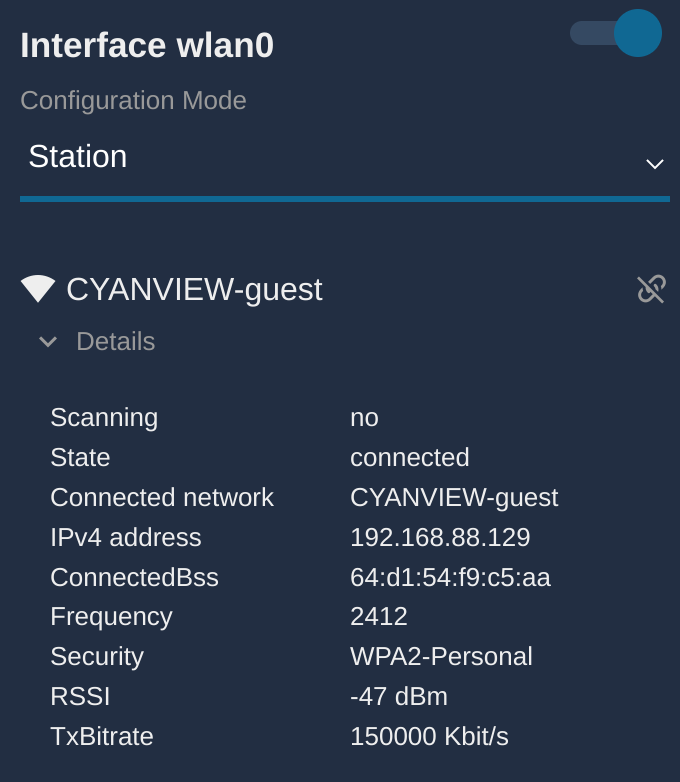 Here, I am connected to SSID CYANVIEW-guest and my RCP received the IP 192.168.88.129
RIO/RCP webUI smartphone/laptop access​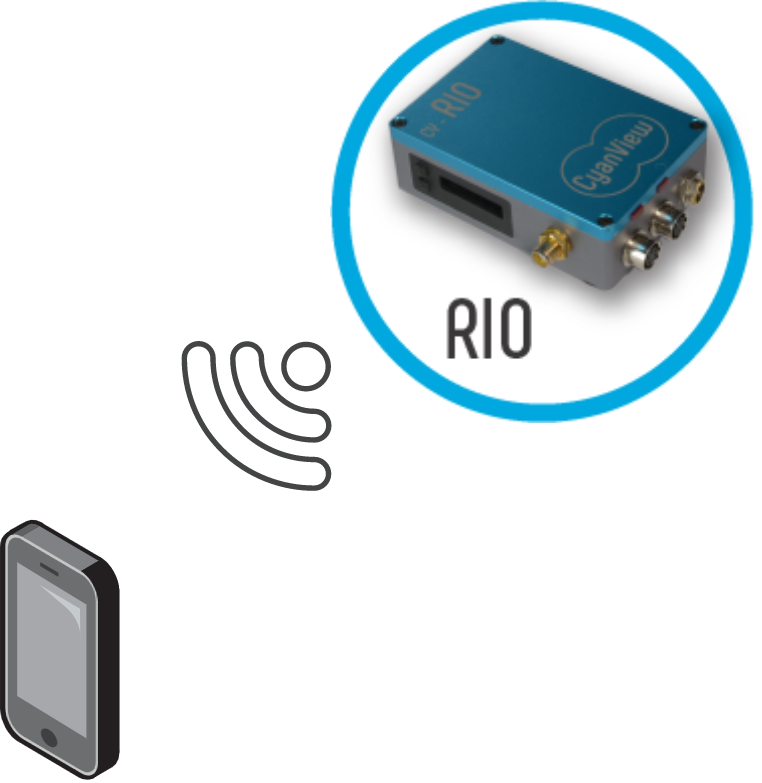 Click on the IP block
In the right panel, scroll down to WiFi section
In the wlan1 (or wlan0) block, select Access Point for Configuration Mode
Enter your SSID in Network Name
Enter your WiFi password in Password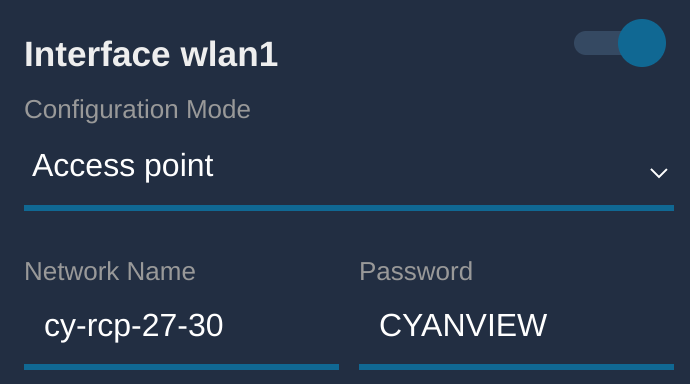 After a couple of seconds, you can scan WiFi with your smartphone and connect using the configured SSID/password: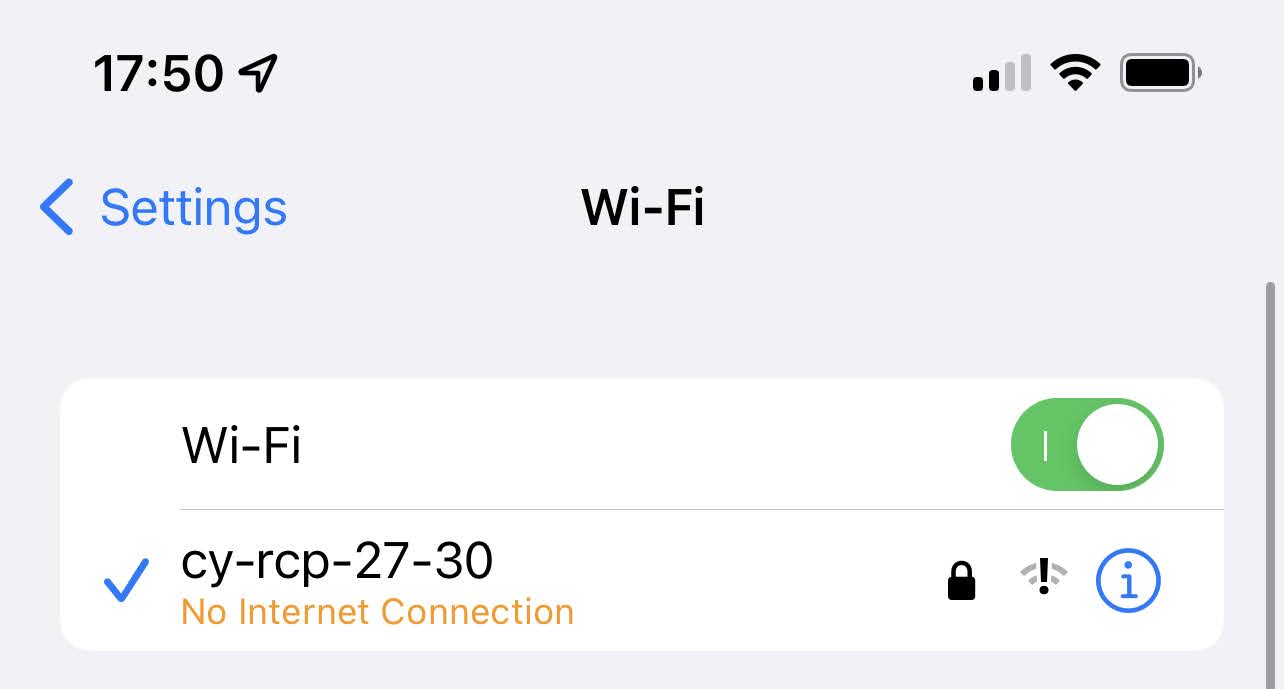 You can then navigate to the RIO/RCP configuration interface by browsing http://10.1.1.1
RIO WiFi camera control​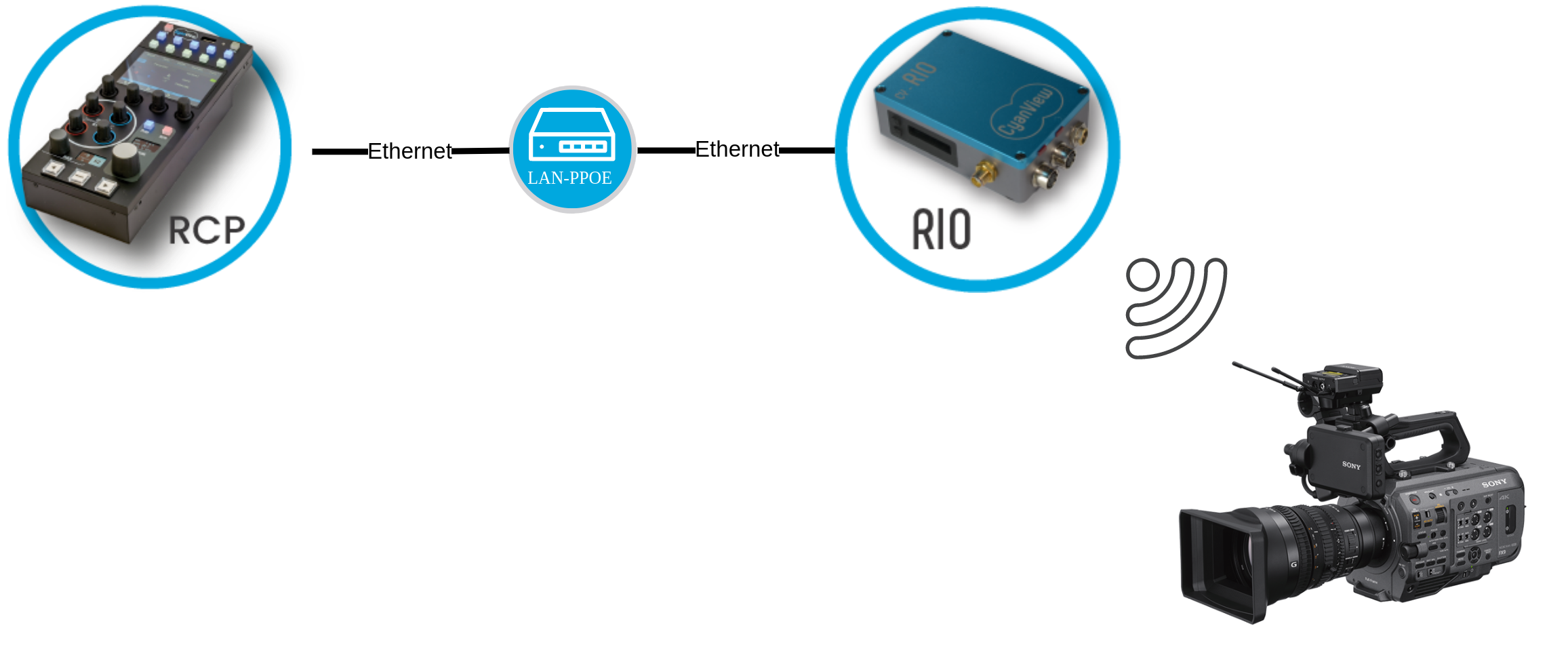 Click on the IP block
In the right panel, scroll down to WiFi section
In the wlan1 (or wlan0) block, select Bridged for Configuration Mode
Enter your SSID in Network Name
Enter your WiFi password in Password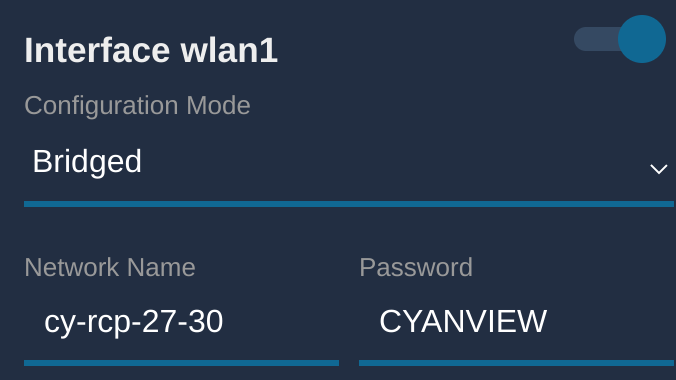 After a couple of seconds, you can scan WiFi with your camera and connect to the RIO AP with configured SSID/password