Tally Output Configuration
Overview​
Cyanview products have built-in tally routing capabilities.
Tally output:
note
As Cyanview products are IP based, this will work over Ethernet, WiFi, 4G, etc.
Tally output​
Camera protocol​
On the camera that supports it, we will send the tally signal through the protocol. There is nothing to configure. Example: Panasonic UE-150, Sony PMW-500, Blackmagic MicroStudio, etc.
GPO​
Two use cases:
If your GPIs are close to the RCP, you can connect CY-CBL-JACK-GPIO8 on your RCP
If you want GPO over ethernet/WiFi/4G, you can use a NIO
In any case, each pin can either be used as GPI or GPO.
CI0/RIO embedded LED​
By default, they display the tally signal on the LED of their casing.
They have one LED per port, 1:LED for the LED of port 1, 2:LED for the LED of port 2.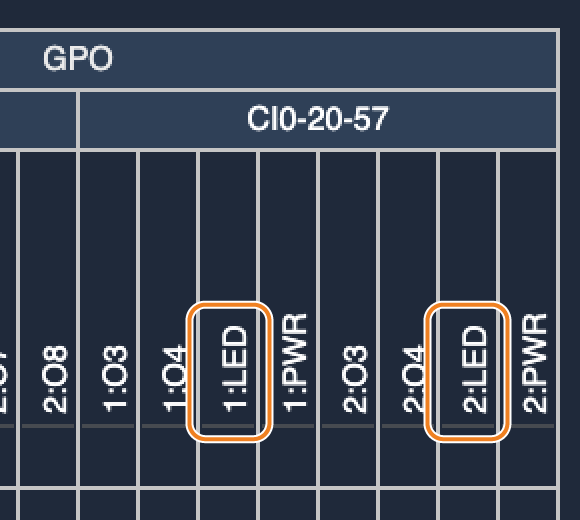 CI0/RIO external LED​
If you have one camera on port 1, you can use the second port as an external tally output (12V).
Use the CY-CBL-6P-PWR cable to drive a Tally signal.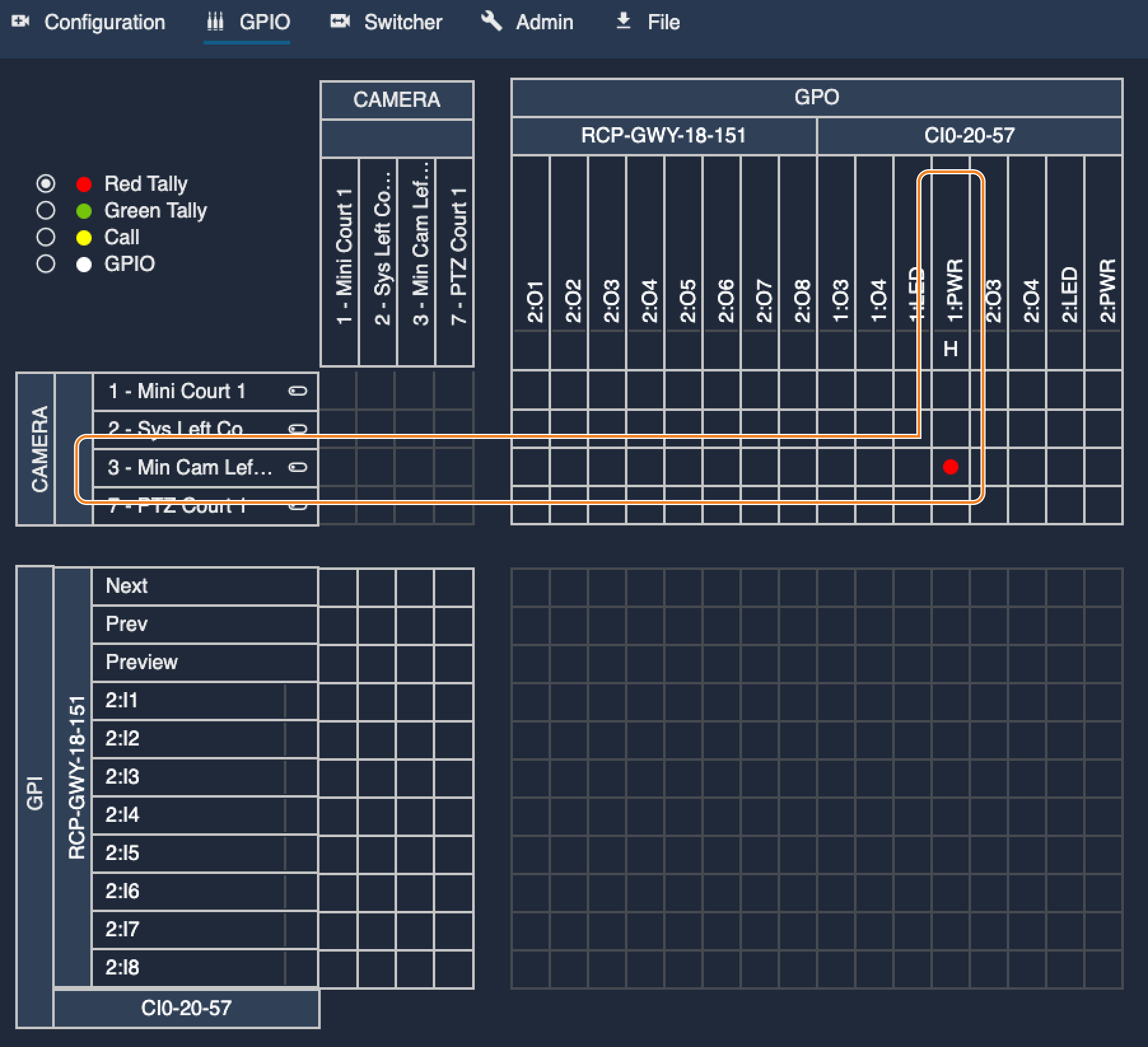 In this example the when camera 3 receives a red tally input, it will toggle the 12V of port 1 of CI0-20-57