Overview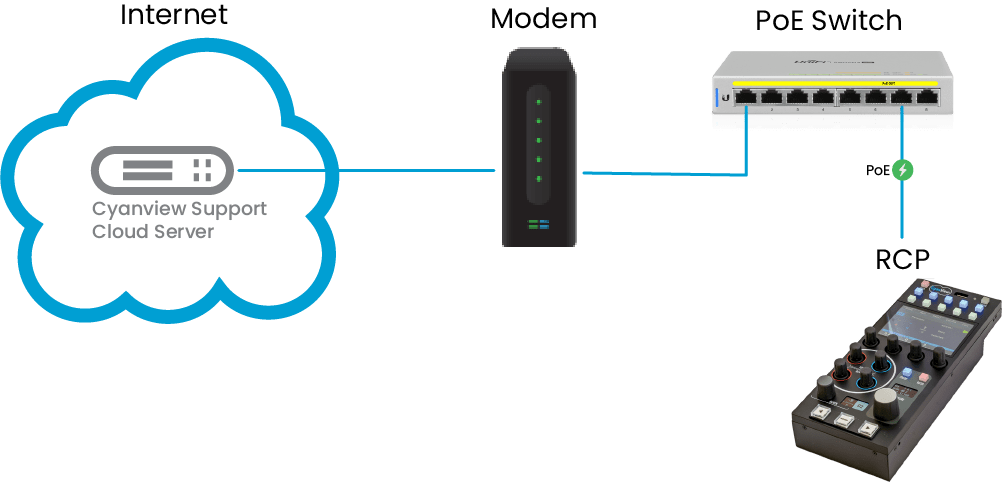 Cyanview Devices must be connected to internet to allow different support activities.
The RCP will connect to ssh.cyanview.com on port 22.
The status of this connection can be verified in the RCP's screen and in the RCP's web UI.
RCP Screen
To verify the Remote support status on the the RCP screen, push the menus button on the the top right corner of the RCP.
If the status is Not Available, proceed to the RCP's Admin page.
RCP Admin page
Open Admin page in your browser (see How to access Cyanview device).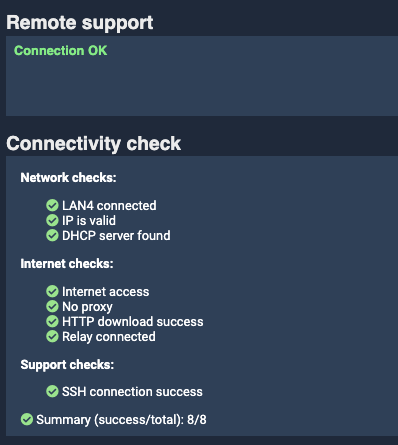 The Remote support section provides a global status of the remote support functionality.
If the status is not Connection OK, verify the different statuses of the Connectivity check section to identify the cause.
When an issue is reported, click the orange ? to get additional information.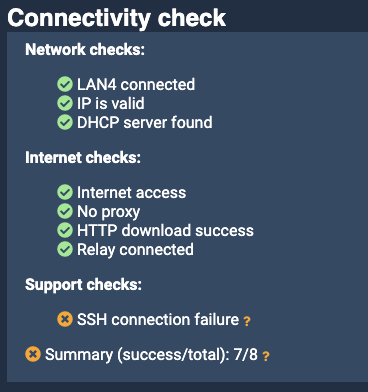 The Connectivity diagnostic page provides technical information on the detected issues.