Lens Screen allows to operate PTZ in positions and speed.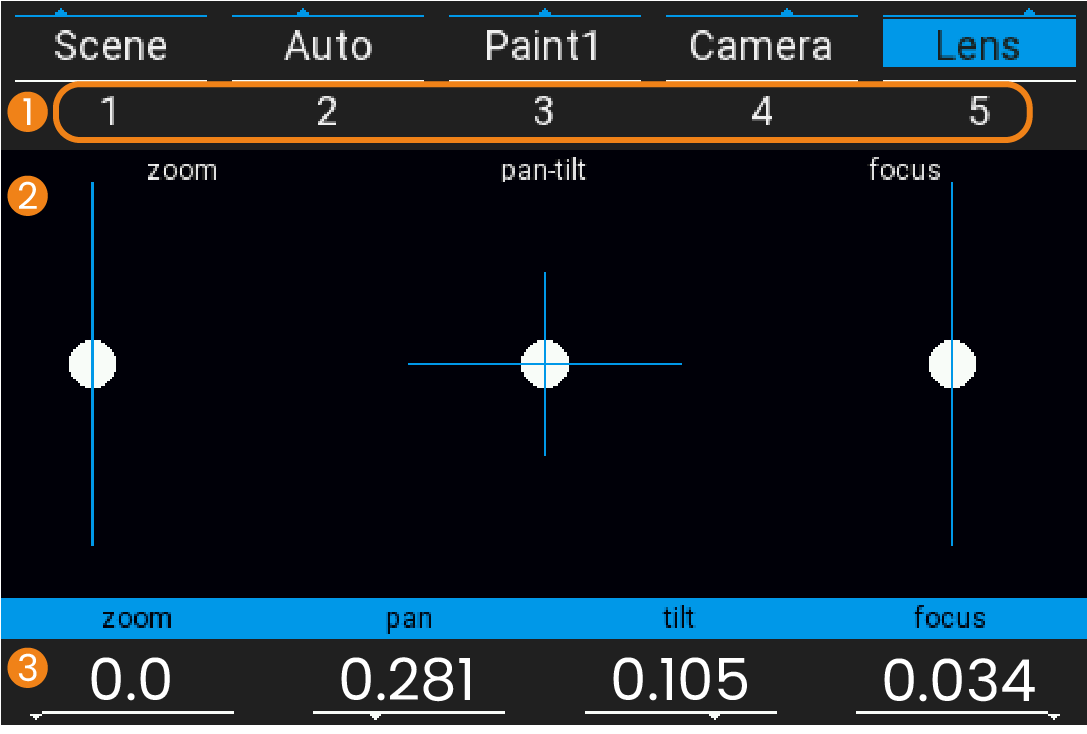 Save / Load PTZ positions.

Operate Zoom, Pan, Tilt, and Focus in speed.

Positions of the Zoom, Pan, Tilt, and Focus.

Save/Load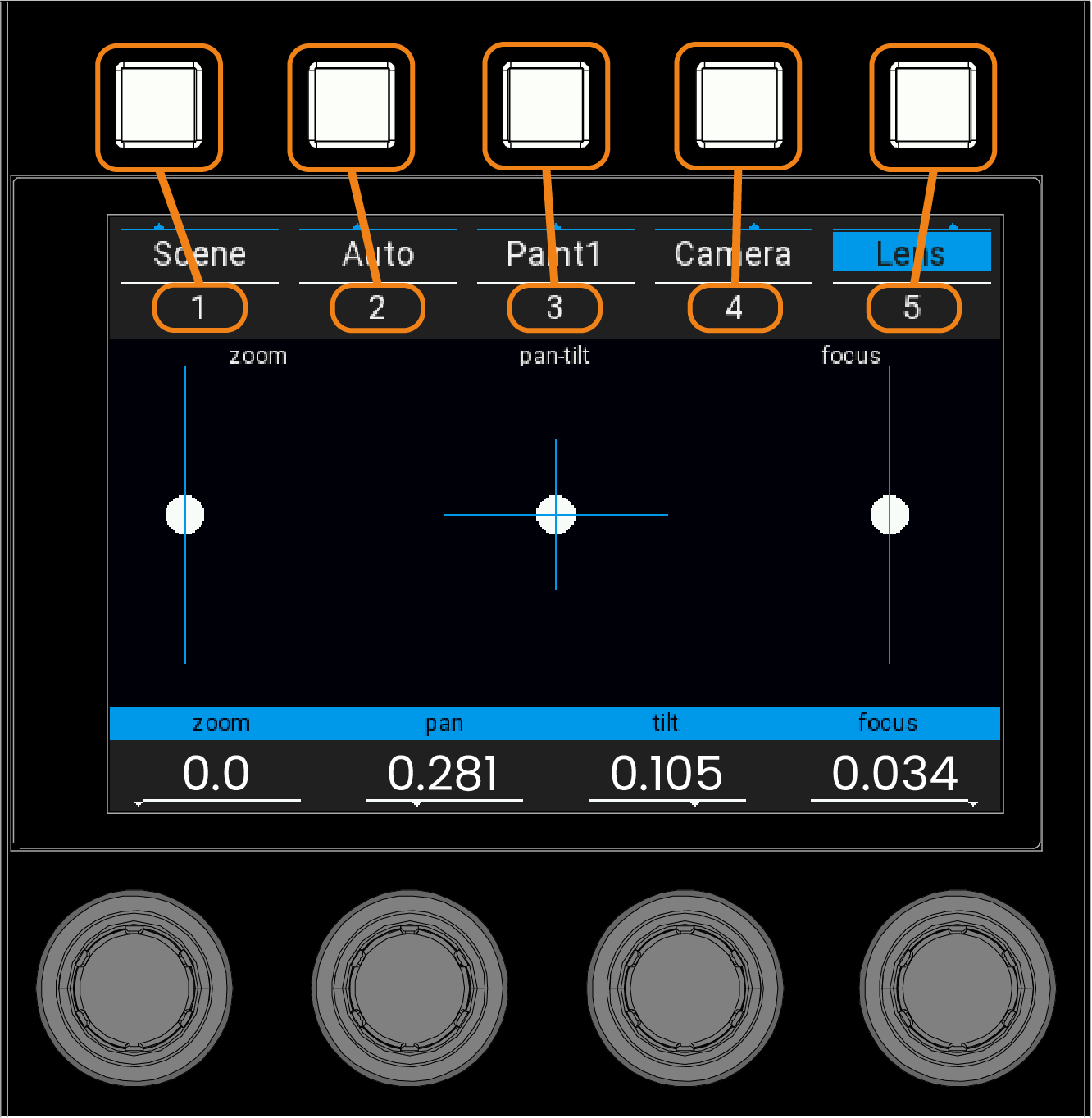 Long push on corresponding white button Saves position and short push Loads the position.
The saved positions are stored in the RCP, they will be backuped and restored as part of the RCP configuration. See snapshots.
Operating in Speed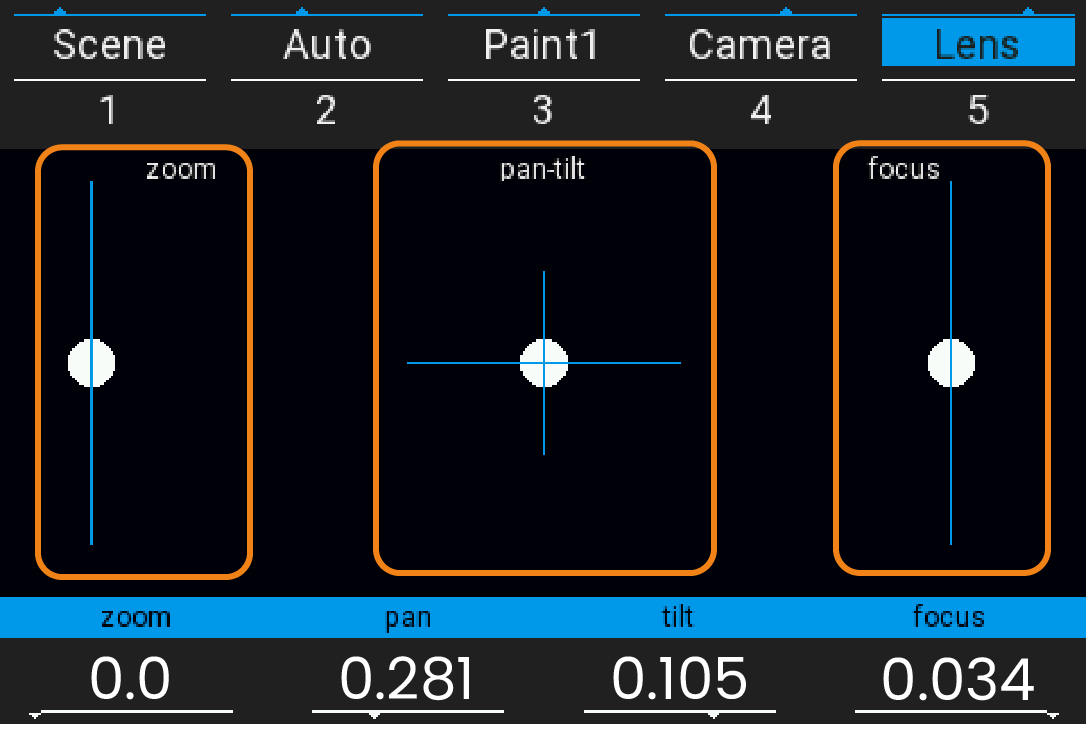 Sliding the white dot dials will actuate the PTZ in speed.
Operating in Position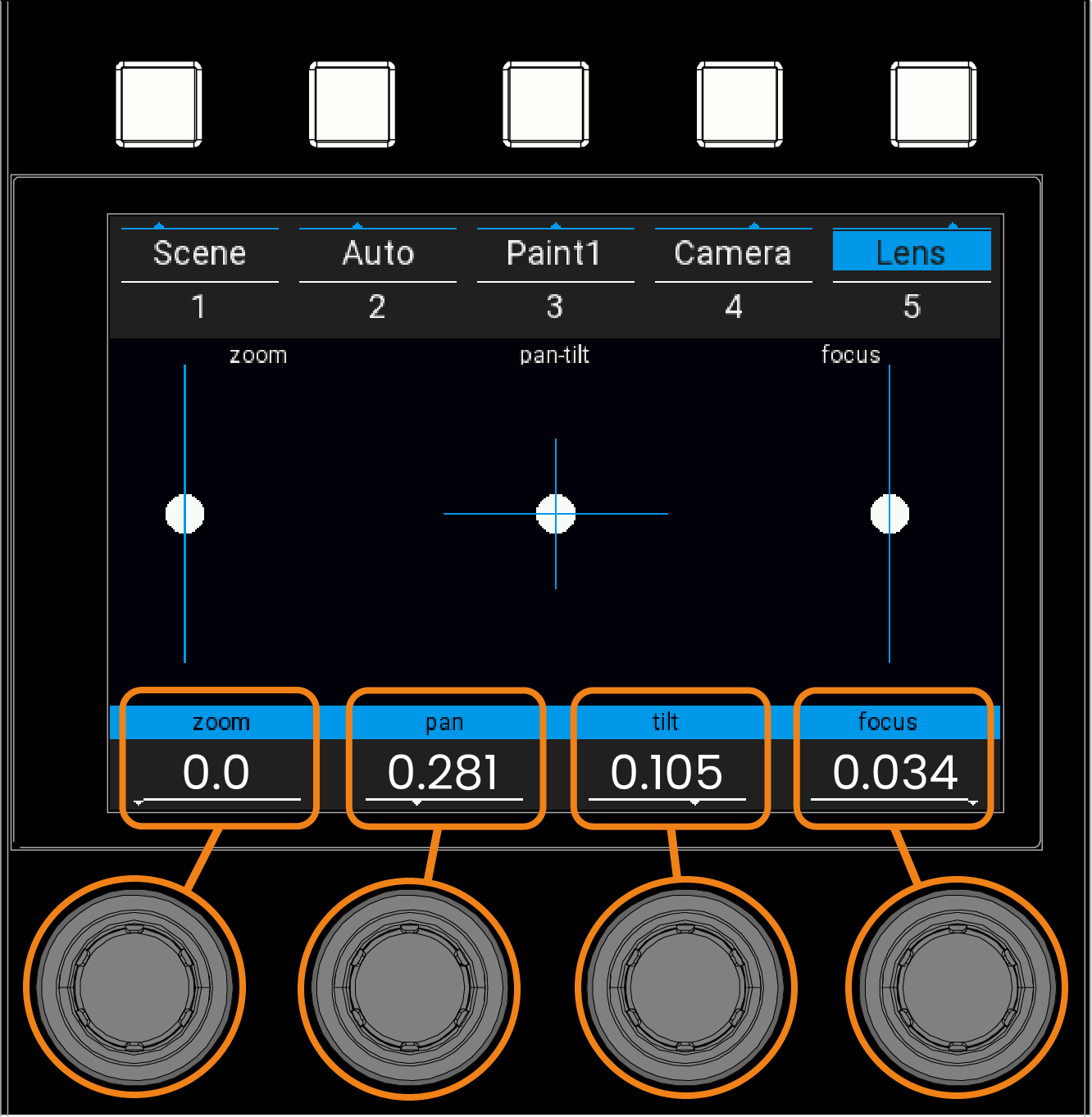 Use corresponding rotary encoders of the RCP to actuate PTZ in position.