Changing the IP address​
The CI0 has been designed to be plug and play and avoid conflicts. As such, IP addresses are fixed based on the serial number, and a discovery process makes the CI0 appear automatically on the RCP interface.
To change this default IP and setup a custom IP, the procedure is:
step 1

Install your RCP and CI0 on the same network/switch

step 2

Camera setup : add a camera on your CI0 following this guide

step 3

RCP network setup : add your RCP in the new network by following this guide (your RCP can reach multiple networks at the same time)

step 4

CI0 is now ready to be setup
The RCP has an advanced CI0 configuration page available here http://10.192.xx.xx:5000/firmware/index.html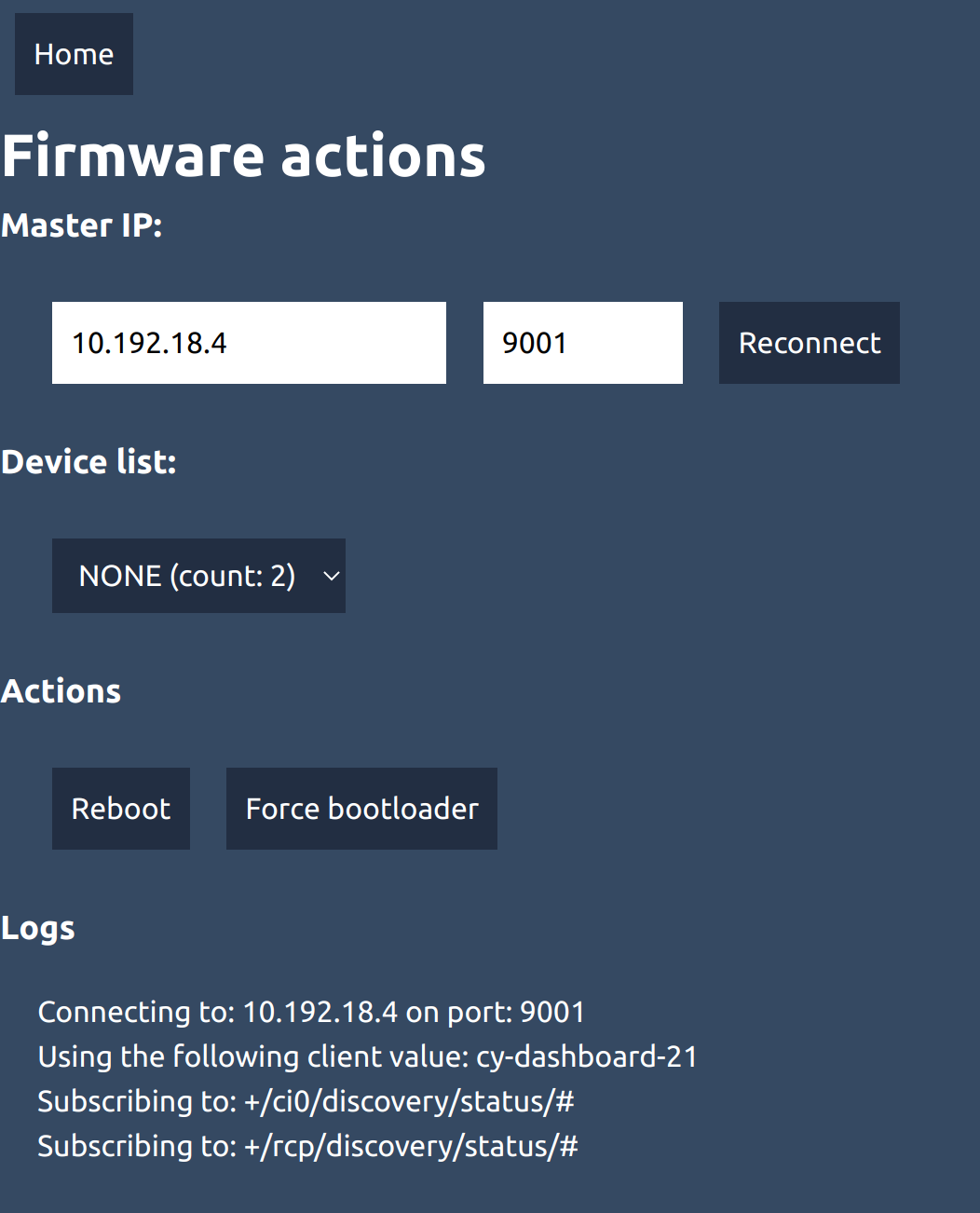 Click on the select box under "Device list" and select your CI0 serial
If your CI0 is not present, wait a couple of seconds and retry, this discovery can take up to 30s
A new section should be visible "Change default IP"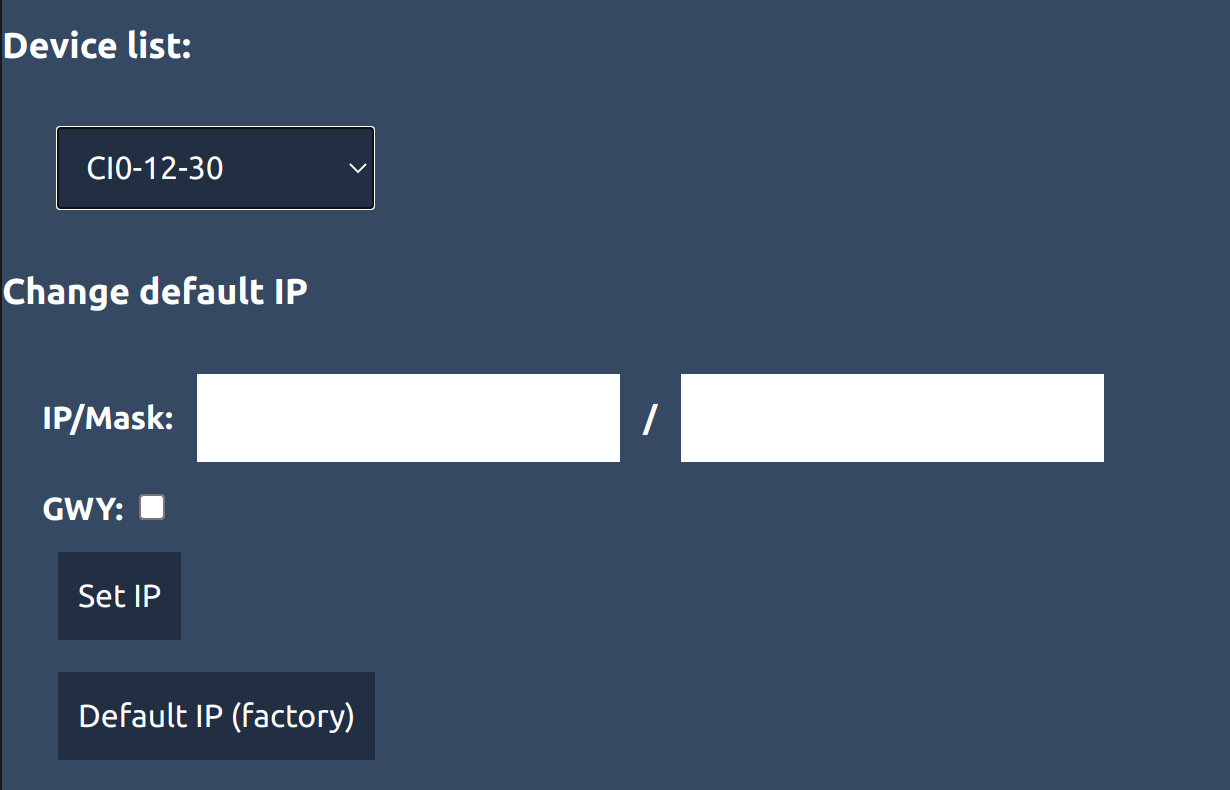 You can enter your CI0 new IP, mask and gateway (optional, visible by clicking the checkbox, default to 0.0.0.0) And validate it by clicking on "Set IP" button.
A confirmation window will pop at the top of your window, double check the informations. If you click on "OK", it will be applied. You can modify the values by clicking on "Cancel".
step 5

Check that you still have control on your camera on your CI0

step 6

You can now move it to the final location
You can repeat this process multiple time to change back the IP/mask/gateway.
Reset IP to factory​
By selecting your CI0 (see above procedure) and clicking on "Default IP" button
Using physical buttons on the CI0:

Hold the two buttons while powering the CI0 unit.
It will enter bootloader mode with the default IP.
IP is restored to its default value after the bootloader