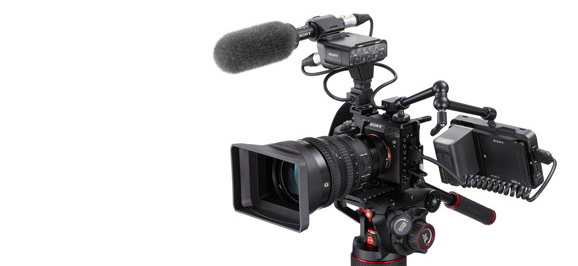 Supported Camera
ILCE-1, ILCE-9M2, ILCE-7RM4A, ILCE-7RM4, ILCE-7SM3, ILCE-7C, DSC-RX0M2.
These camera can be controlled directly from the RCP or via a RIO (local or remote).



Controls
Iris (FSTOP)
Gain (ISO)
Shutter
Red gain (A-B)
Blue gain (G-M)
Coupling your setup with a VP4 would allow multi-matrix and extended shading capabilities.
Tally is not present on the camera, but it can be added by via a RIO port as Tally output using a cy-cbl-6p-pwr. See Tally configuration page.
Connection
Connect the USB Type-C* terminal on the camera to the RIO / RCP with a USB DATA capable. Cable that should be provided with camera.

Deactivate power over USB as RIO/RCP cannot charge the DSLR over USB.

MENU → (Setup) → USB → USB Power Supply → desired setting (OFF).
(*) Micro USB For DSC-RX0M2.
Setup
Upgrade DSLR firmware to the latest version using Sony software.

If you have a motorised lens, ensure it is in AUTO

Set your DSLR in S&Q or movie mode.

Set the mode dial to (S&Q Motion).

Ensure camera controls are all in "manual" (M).

MENU → (Shooting) → |Shooting Mode| → |Exposure Mode| → desired setting (S&Q M).

Ensure Remote Control is activated.

MENU → (Network) → |Transfer/Remote| → |PC Remote Function| → PC Remote Cnct Method → desired setting USB.

Connect camera to RIO or RCP using the USB cable.

Add the Camera to the RCP configuration via the RCP Configuration UI.

Select Sony brand.
Select DSLR model.

If your DSLR is connected, in a compatible firmware version, it should be listed.
By default "*" is selected, meaning we connect to the first one plugged (you can unplug this DSLR and plug another one, will work).
If you select the DSLR serial, it will only works with the configured one.