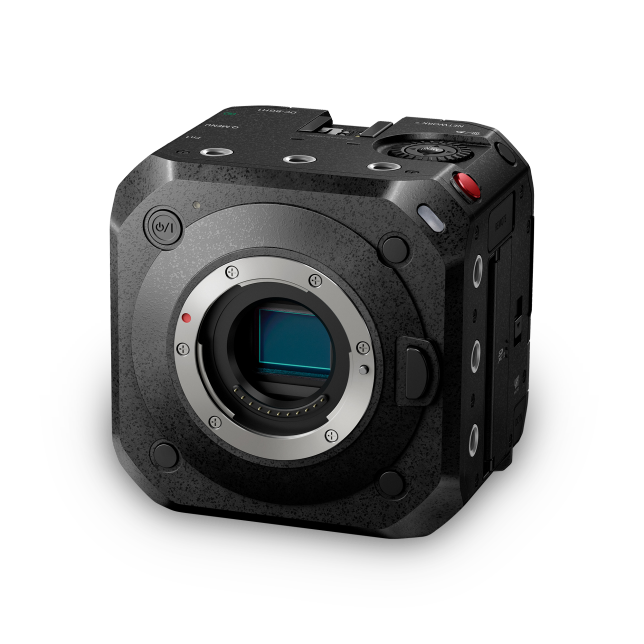 Supported control:
Iris
Shutter
Gain
Red gain
Blue gain
WB
Wiring

As this setup camera is IP, all you need is a RCP and the camera on the same LAN.
Configuration
First, ensure that you have setup a fixed IP to your BGH1 by following this documentation and that you have reset the camera to remove the current password, explained in the Troubeshooting section.
If this IP is not in the default range 10.192.0.0/16, you can add a new IP range by following this guide
Click on the + in the camera block, a new panel will appear on the right
In General Configure a Number and a Name
Select Panasonic for the brand and SC-BGH1 as the model.
Your settings should look like: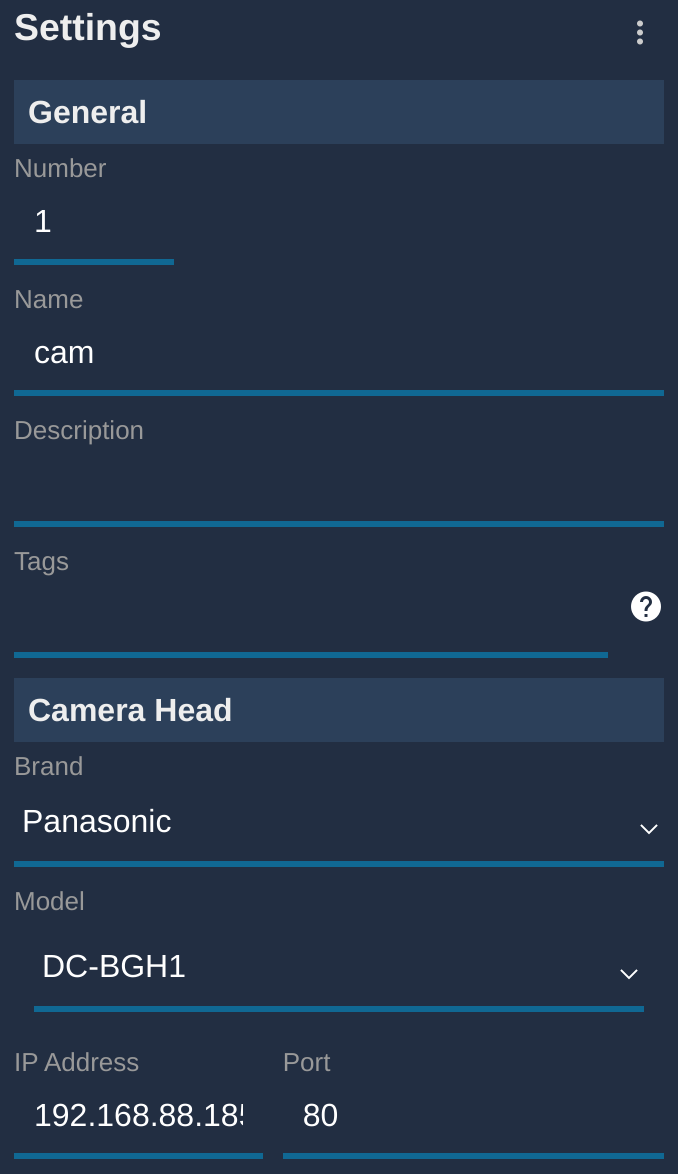 And your camera block: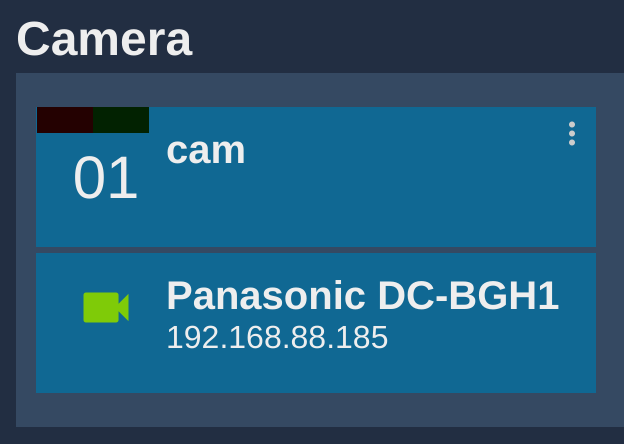 note
Interface should show SN:* meaning it will automatically connect to the first DSLR connected.
Troubleshooting
The RCP can't connect to the camera if the LUMIXTether software is already connected. The camera only accepts one connection.
In order to control this camera, a password must be defined. When the camera is configured via the Configuration Web UI, the password is defined automatically.
The password is abcDE12345
If another password has been set, via the software LUMIXTether for example, the only way to remove the password is by performing a complete reset of the camera. The reset function can be accessed from the camera Menu.
Use the same password abcDE12345 from the LUMIXTether software to access the camera from both the RCP and the software. Only one can be used at a time though so you have to stop the software for the RCP to take over.